We're offering discounts on the 2.0mm, 2.7mm and 3.5mm 20-hole plates and all Low Profile plates.

Offer 1!
Purchase any combination of two or more 20-hole plates of any dimension or low profile plates and receive a 15% discount.

Offer 2!
10% discount on all SOP starter kits and also get a free online academy course worth £150
If you want to learn more about fracture fixation and the versatility SOP™ has to offer, why not visit our Academy and look over some of the free presentations: CPD Library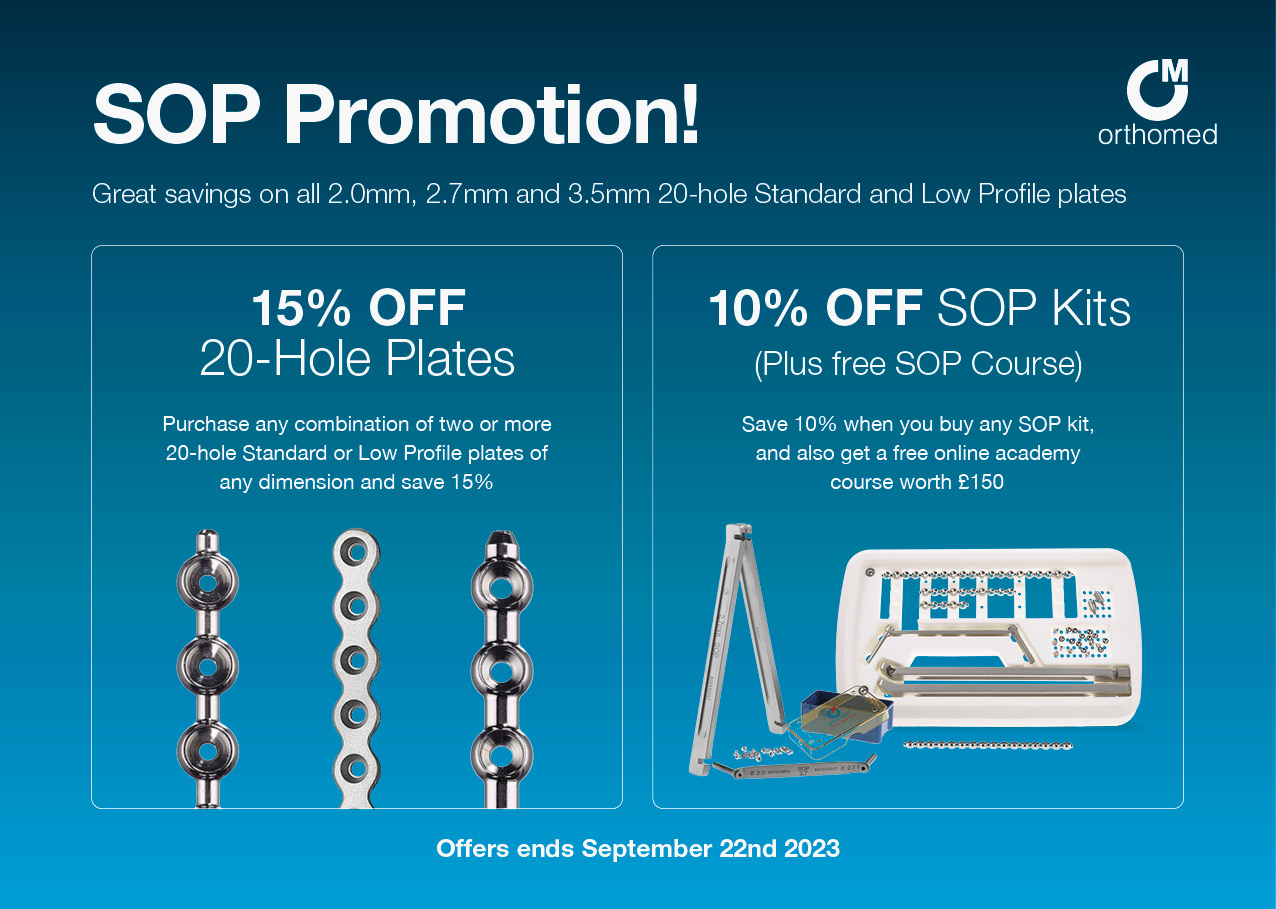 *Promotion ends September 22nd.
*Orders placed online will have discount applied when order is processed.