RidgeStop™ has been designed to provide surgeons with a cost effective alternative to sulcoplasty when carrying out procedures used to correct patella luxation. It uses a synthetic ridge held in place using standard cortical screws to build up the sides of the patella groove where it is insufficient or eroded due to degenerative conditions.
1Kg
smallest dog treated on
RidgeStop™ can be used as a stand alone procedure in less severe cases, or applied following re-alignment surgeries such as distal femoral ostoetomy or tibial crest translocation.
The 'Ridge', when correctly positioned acts as a barrier to prevent the patella slipping.
The aim of the surgery is to ensure the patella slides up and down within its groove without slipping to one side or the other, causing discomfort and lameness.
Unlike other procedures for this condition where the joint surface had to be cut, this is a much less traumatic procedure, as well as being more effective.
This procedure has been successfully carried out on both dogs and cats.
Applications
Made from Ultra High Molecular Weight Polyethylene (UHMWP)
Used extensively in veterinary and human joint replacements
Offers optimal patella stability
Minimal Joint Interference
Medial or lateral application
Uses standard cortical bone screws
RidgeStop™ Implant
An ultra-high-molecular-weight polyethylene rim that uses standard cortical screws
RidgeStop™ is precision manufactured using Ultra-High-Molecular-Weight Polyethylene (UHMWP). This non-toxic, ultra-tough material transfers loads effectively and has an extremely low coefficient of friction making it ideal for Patella luxation.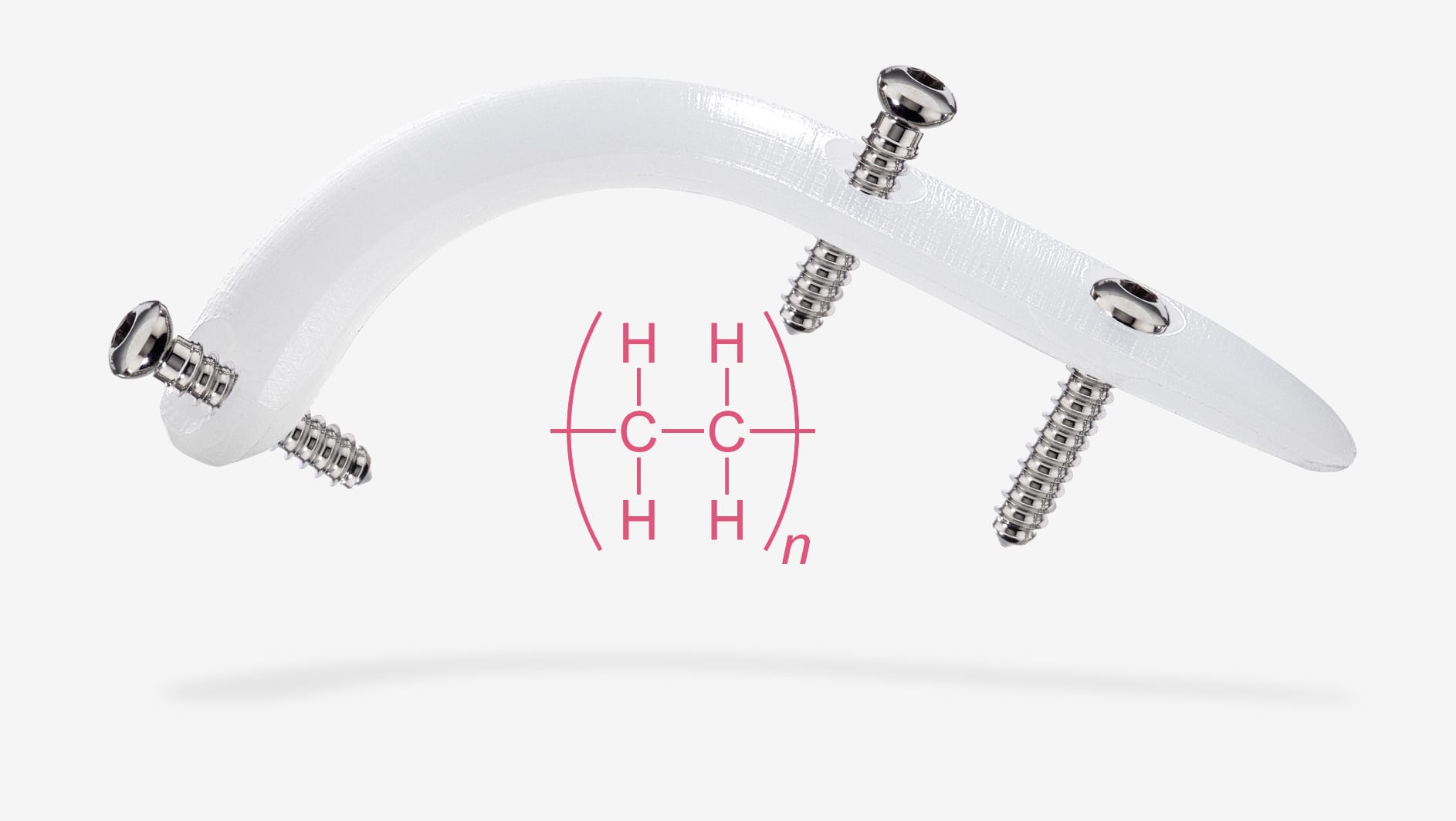 "Stand alone" procedure often possible, simplifying the surgery
It can be used as a stand-alone procedure in less severe cases, or applied following realignment surgeries such as distal femoral osteotomy or tibial crest translocation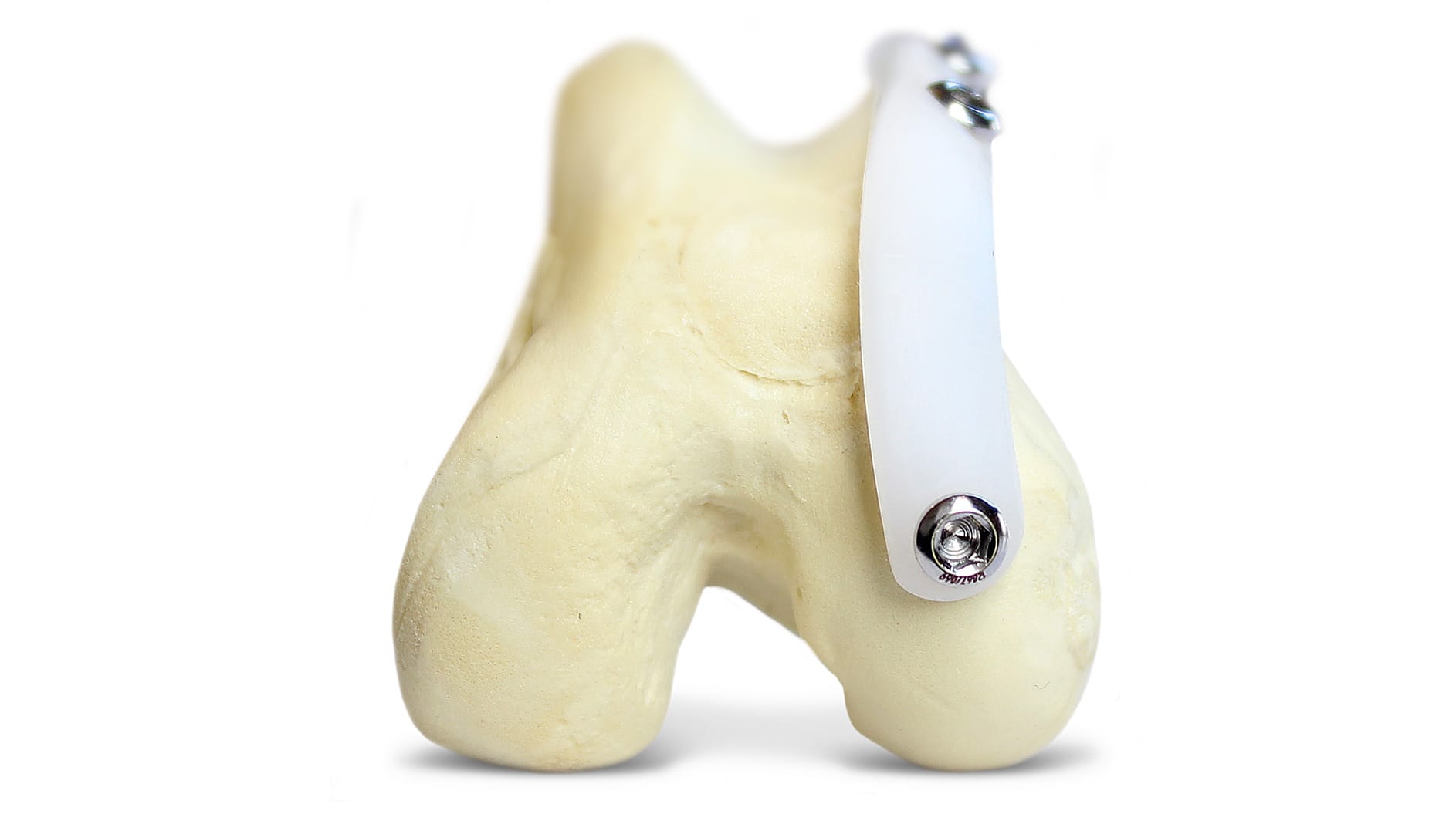 Available in five sizes for both left lateral-right medial, and left medial-right lateral
Available in five lengths, starting at a low profile 1.5cm up-to a 3.5cm, the RidgeStop™ implants cover most sizes of dogs (and some cats) for either a medial or lateral luxating patella. Determining the size of the implant required is from the Ridgespan measurement, taken from a standard lateral radiograph, measuring from the proximal extent of the trochlear ridge to the condylar notch.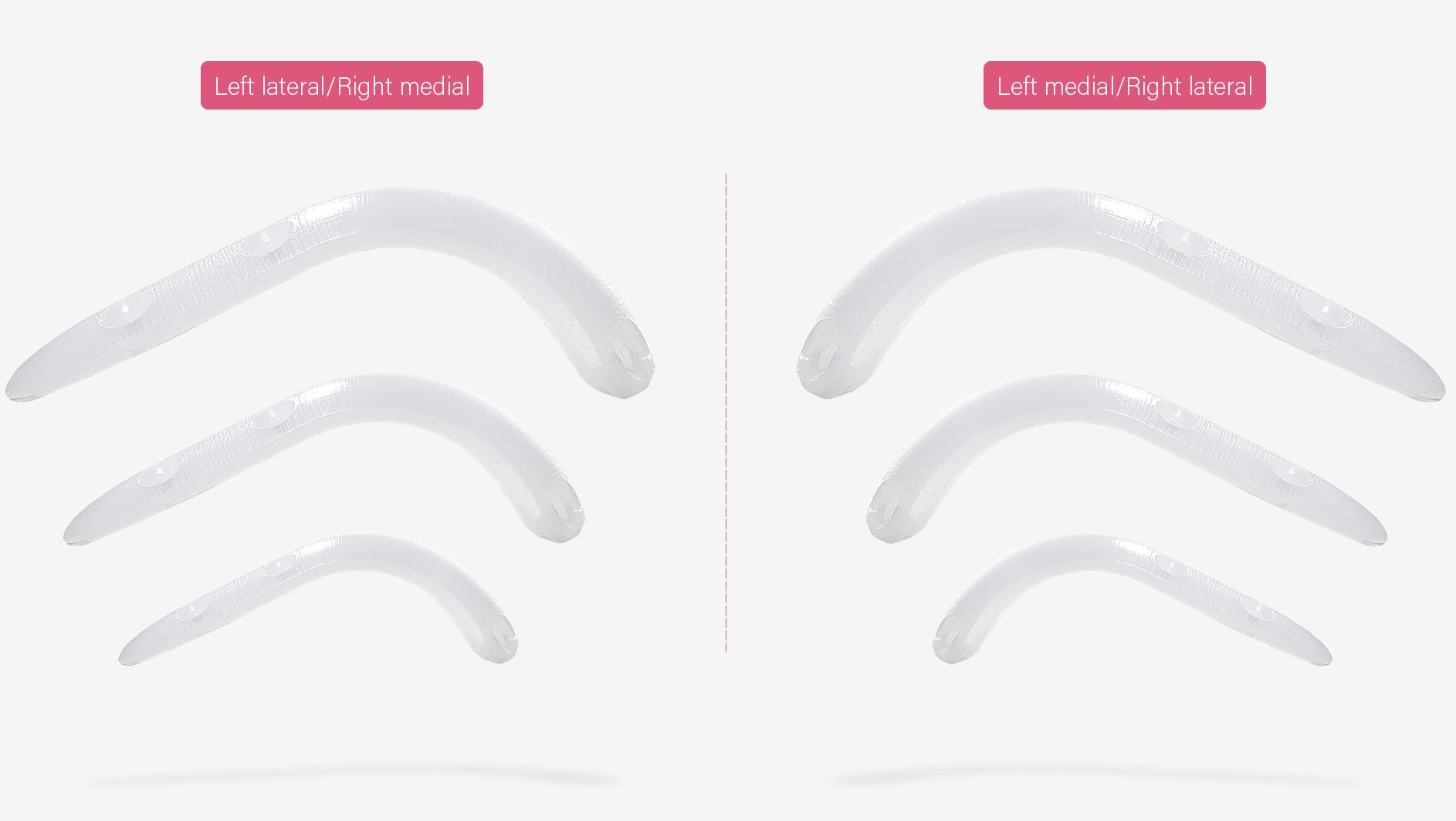 Over 5000 user cases worldwide
X-rays are sent in from all over the world, showcasing continuously successful Ridgestop procedures.
A big thank you to all the surgeons over the years who have allowed us to showcase their radiographs.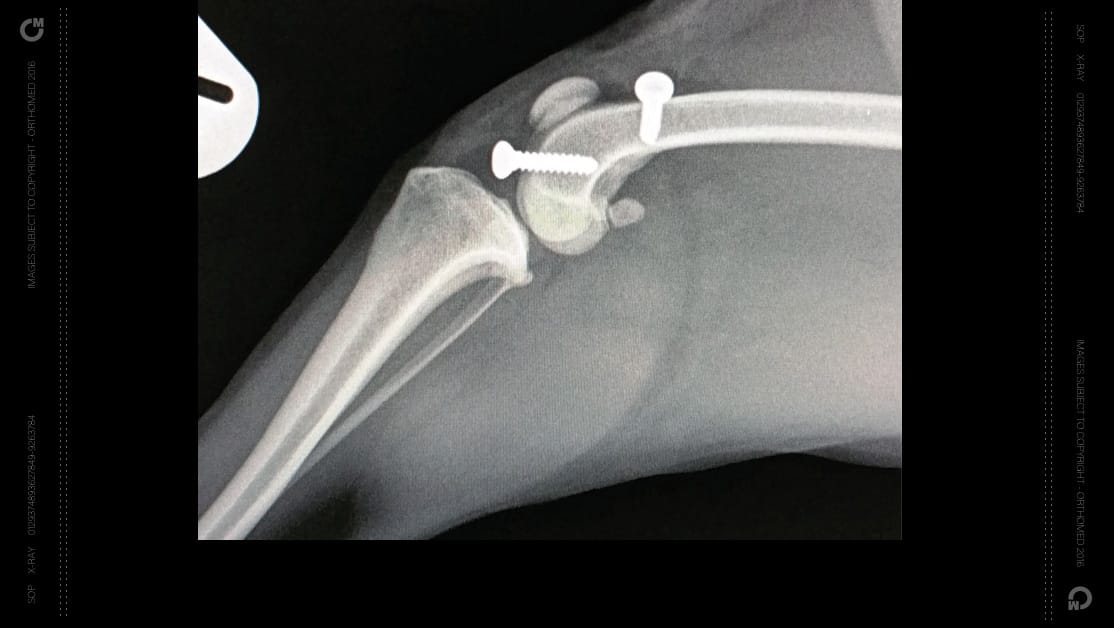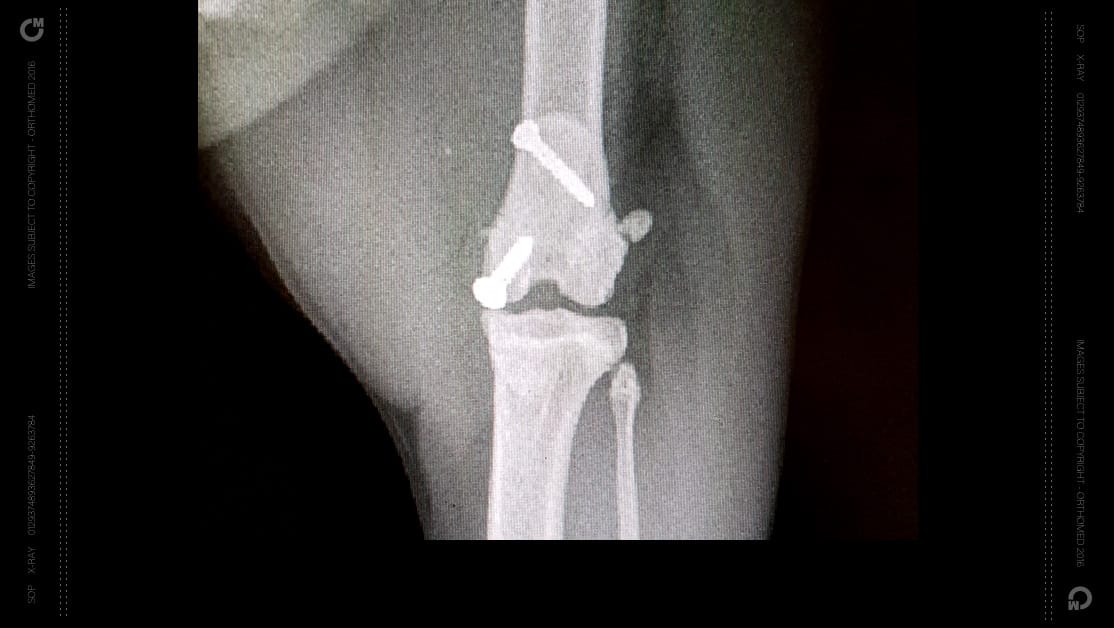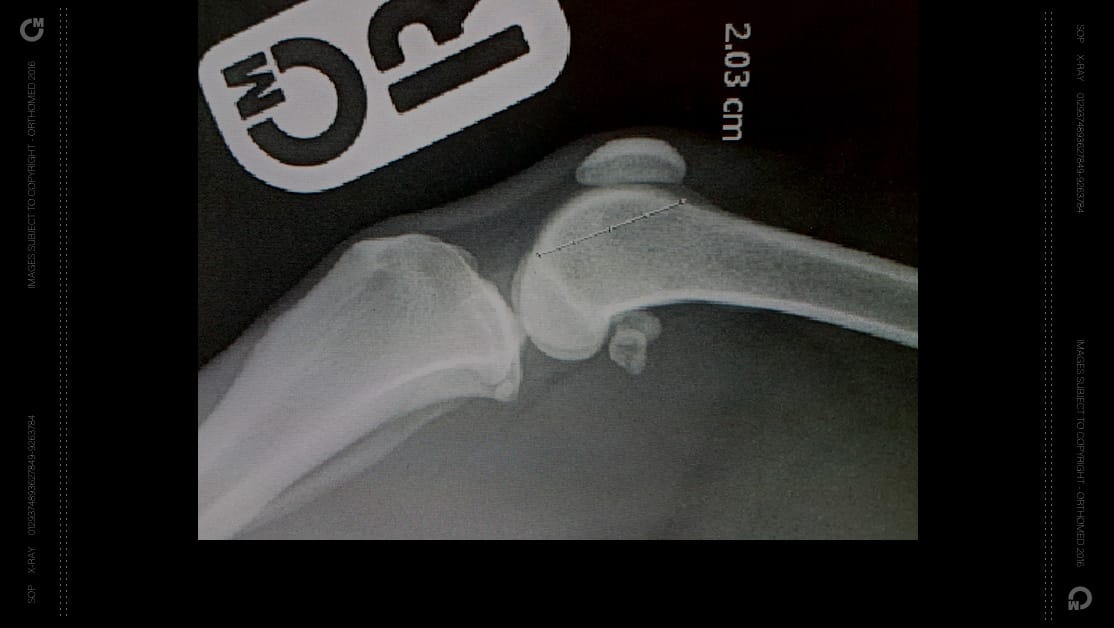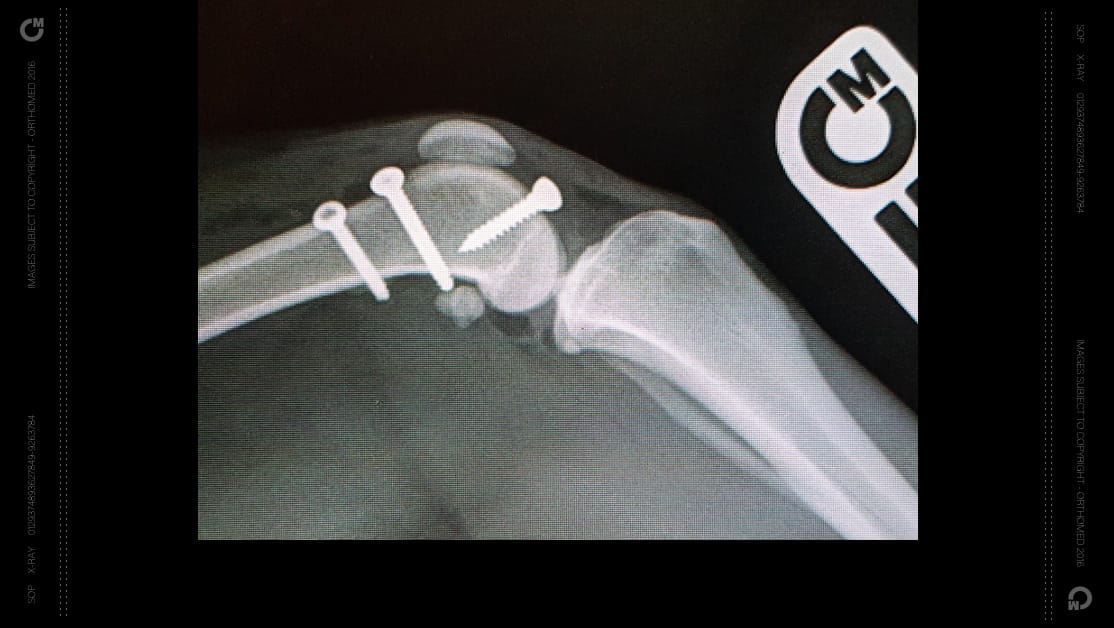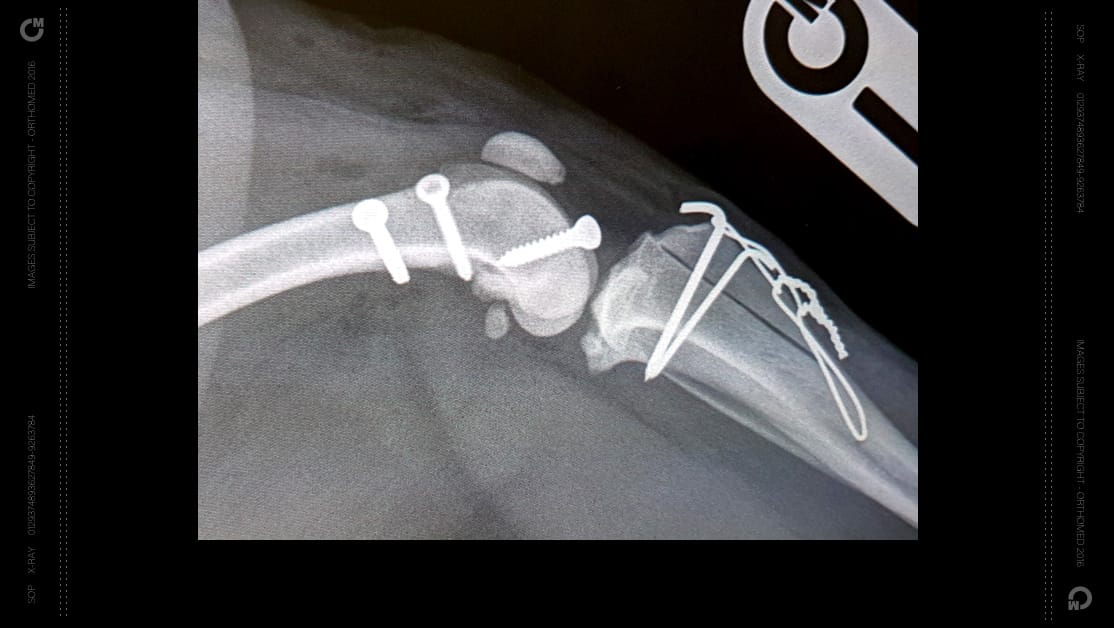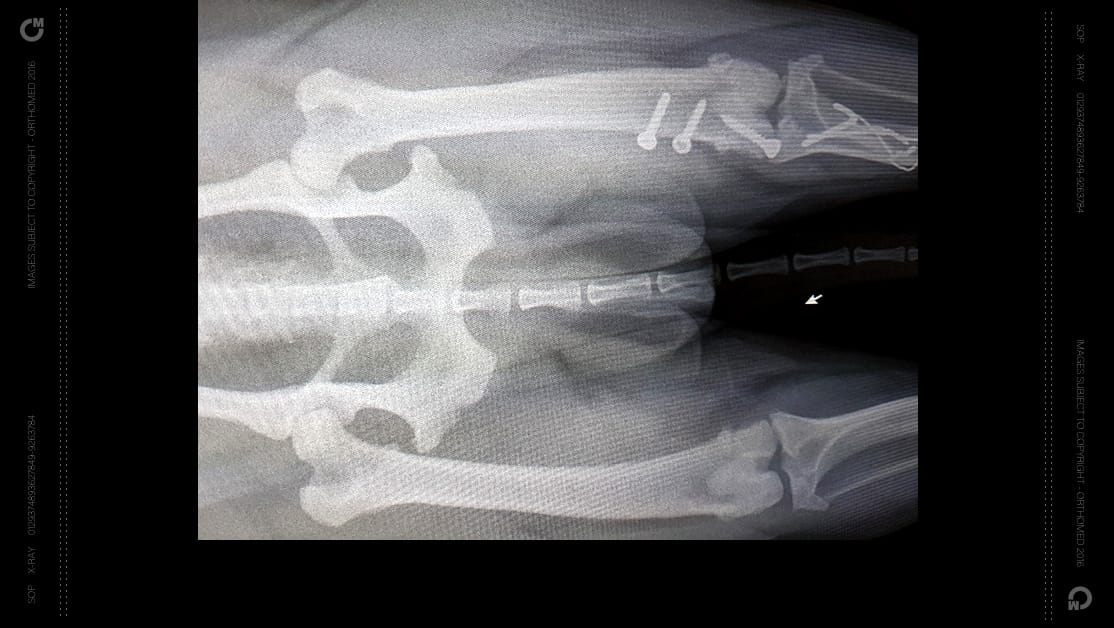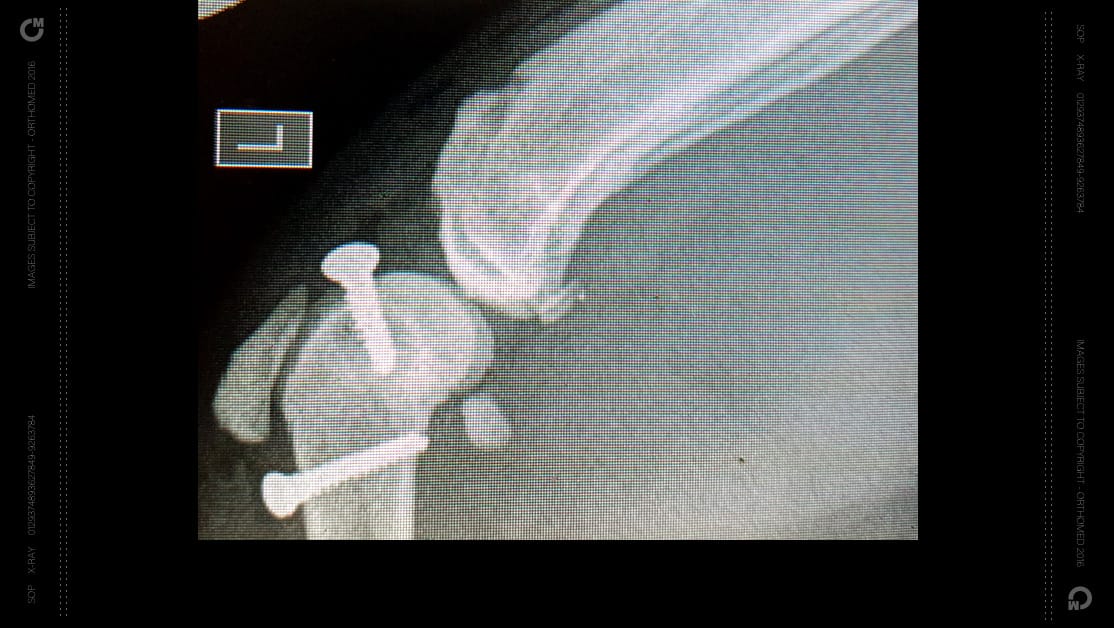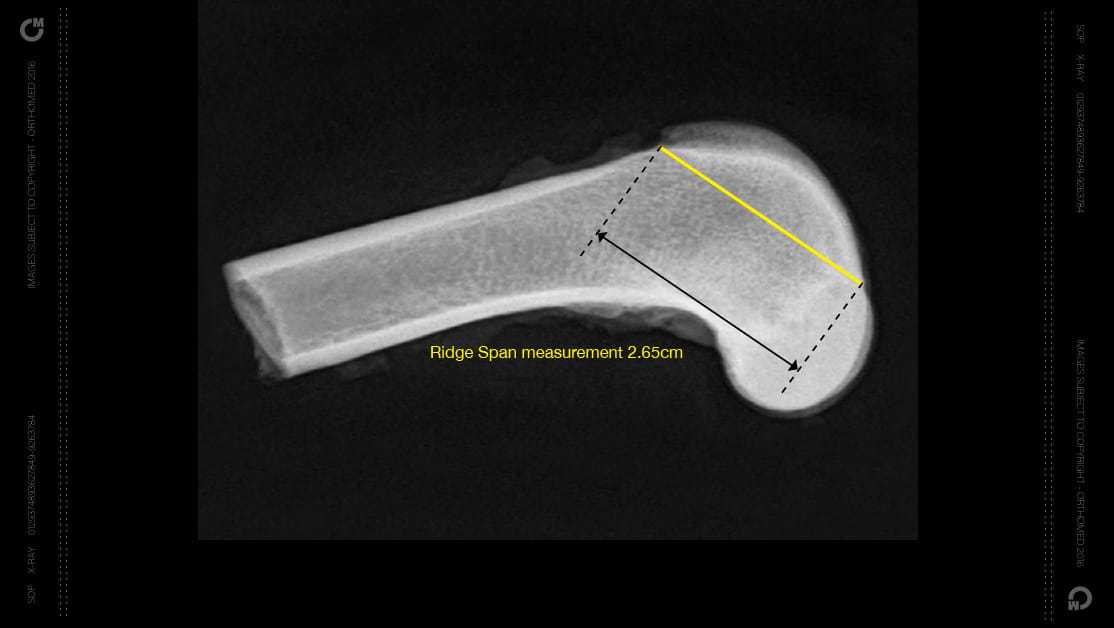 Precision Drill Guides
Precision engineered instruments to ensure correct implant placement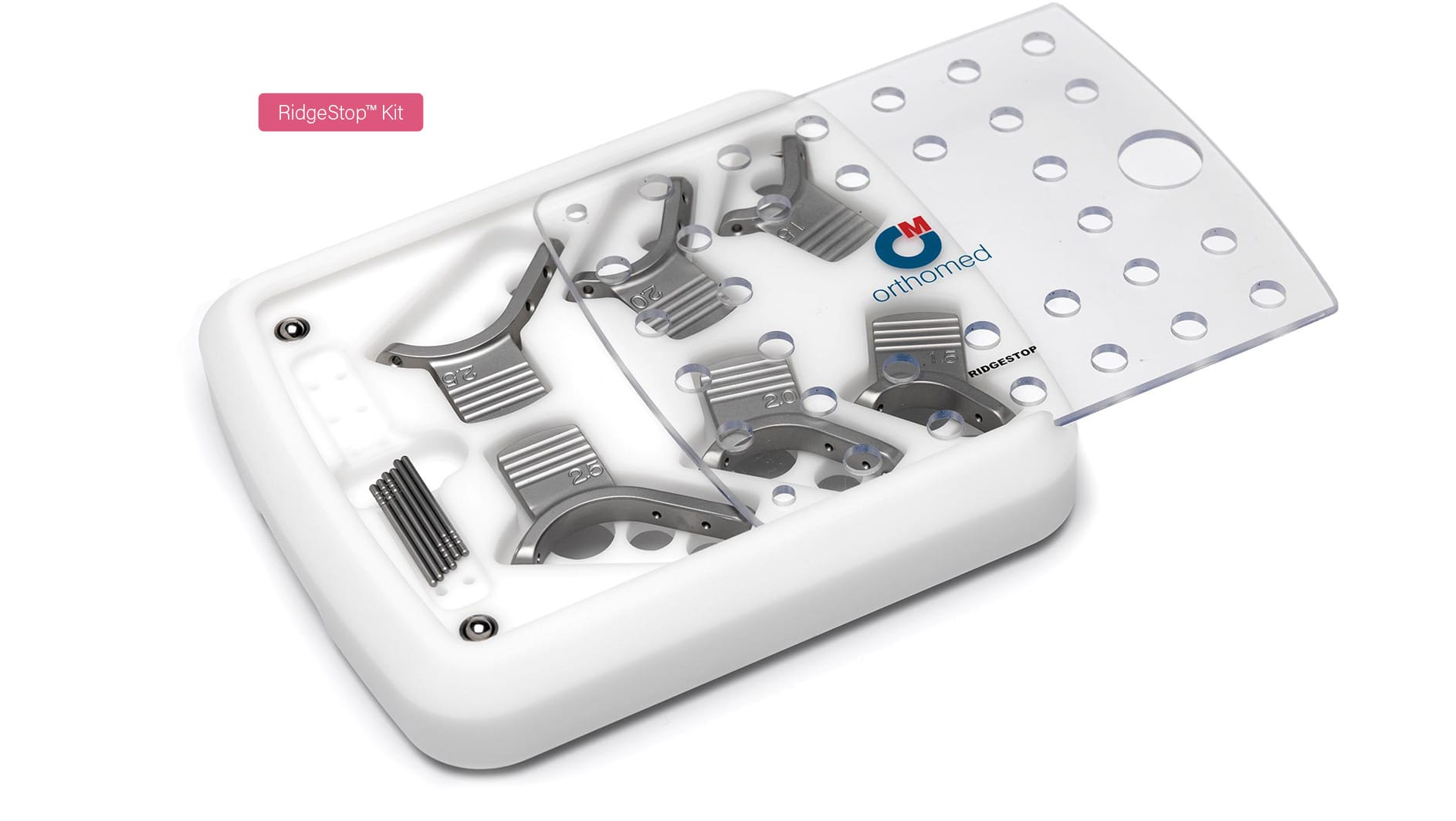 By working closely with world renowned orthopaedic surgeons, bio-mechanical engineers, and expert material scientists, we have been able to produce a set of instruments & implants that not only break new ground, but are so technically advanced they meet & exceed all medical gold standards for sugical equipment.
Ultra-high molecular weight polythylene implants
Although the concept of a trochlear ridge prosthesis is novel, the constitutent biomaterial (UHMWPE) has been widely used both in human and veterinary orthopaedics.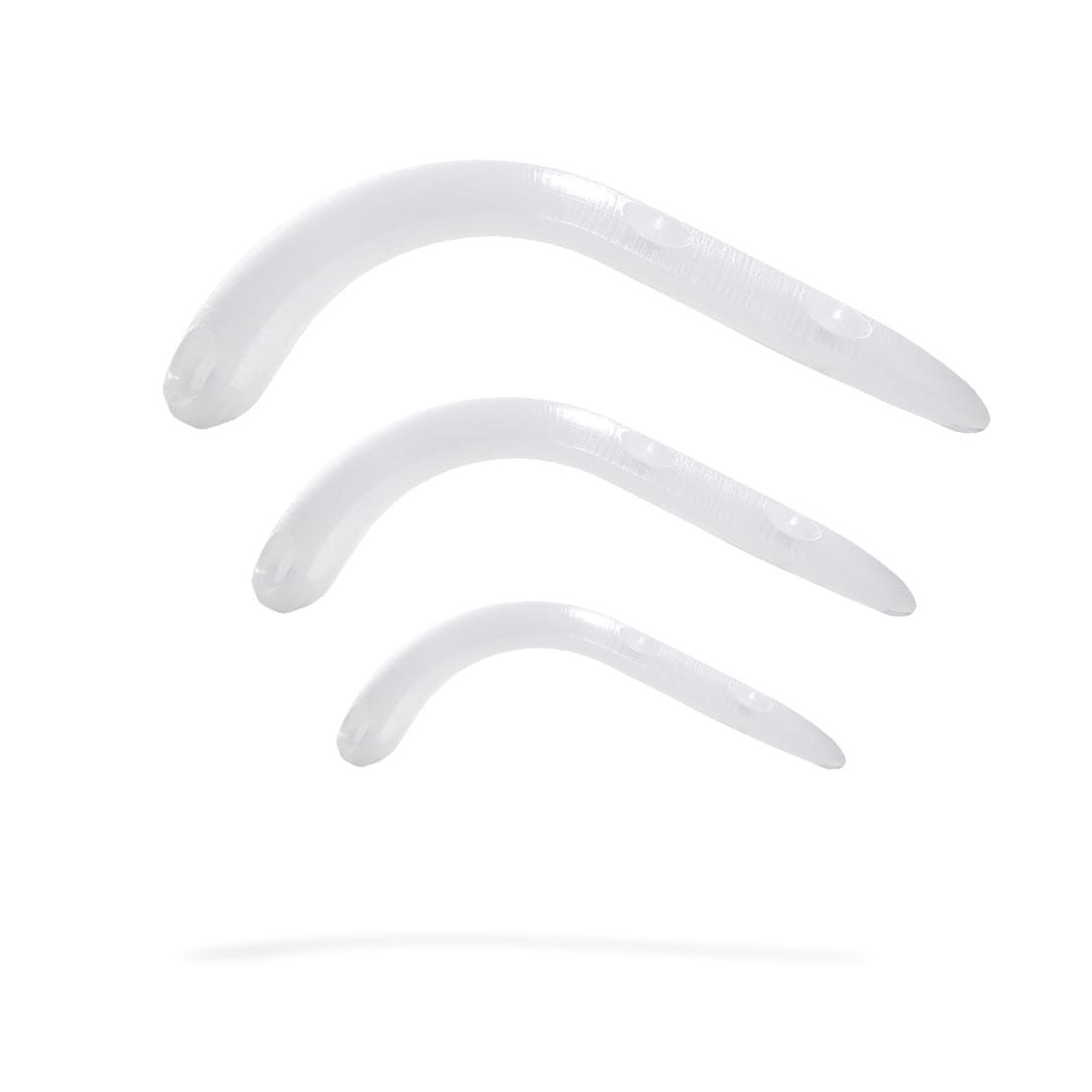 Ridgespan drill guides to ensure the correct positioning during surgery
Each implant size has a corresponding drill guide, to ensure ideal placement of the implant. Depending on the implant size, they will require either two or three standard cortical bone screws, and the use of the drill guide allows not only ideal placement of the implant but also alignment of the divergent screw holes.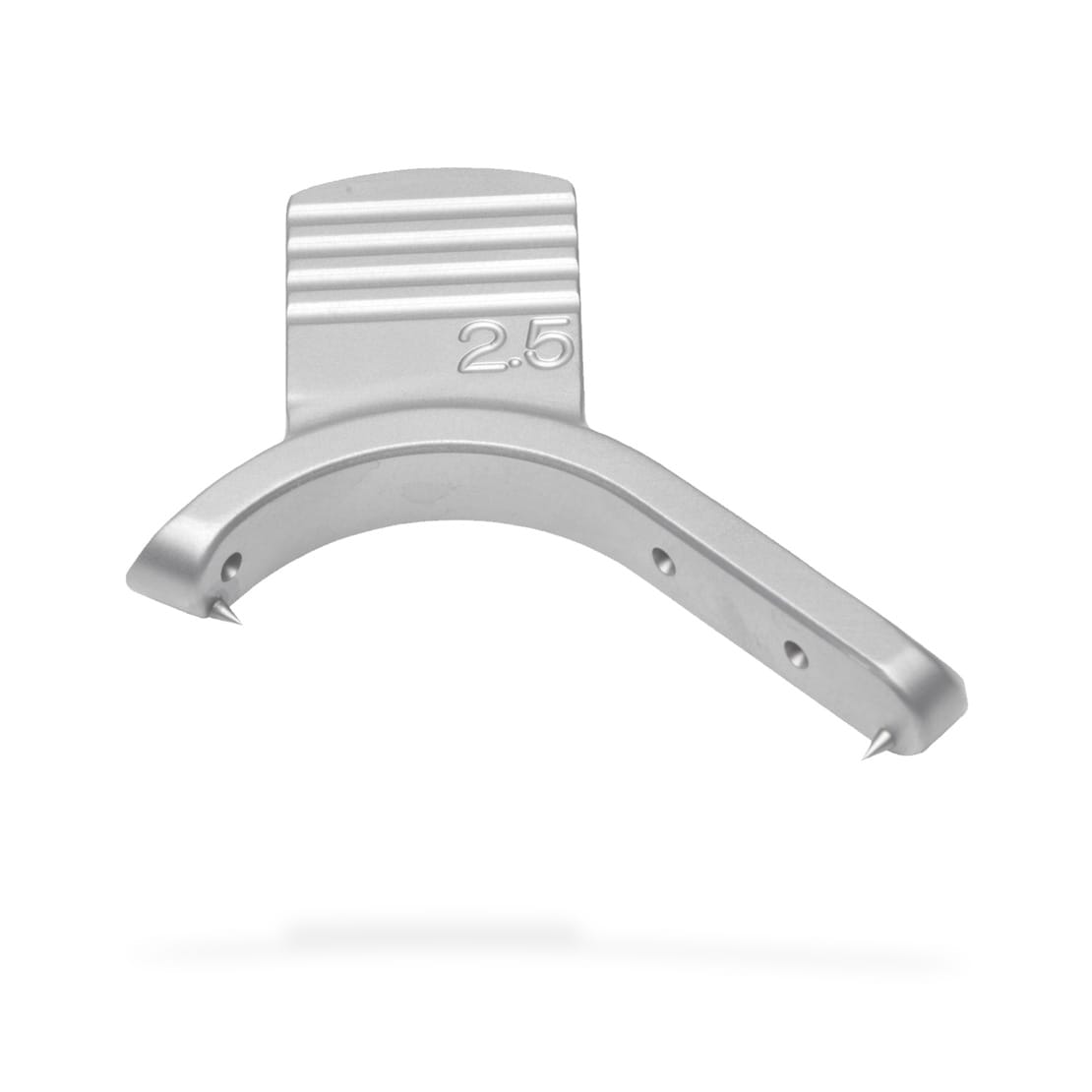 Easy-remove pins to hold the drill guides in place
Sized to exactly match a 2.0mm drill bit, these pins are desgned to hold the drill guides in the correct position during surgery.
To ensure a smooth removal, the ends of each pin have been carefully engineered with three bevels, each providing additional grip for easy removal.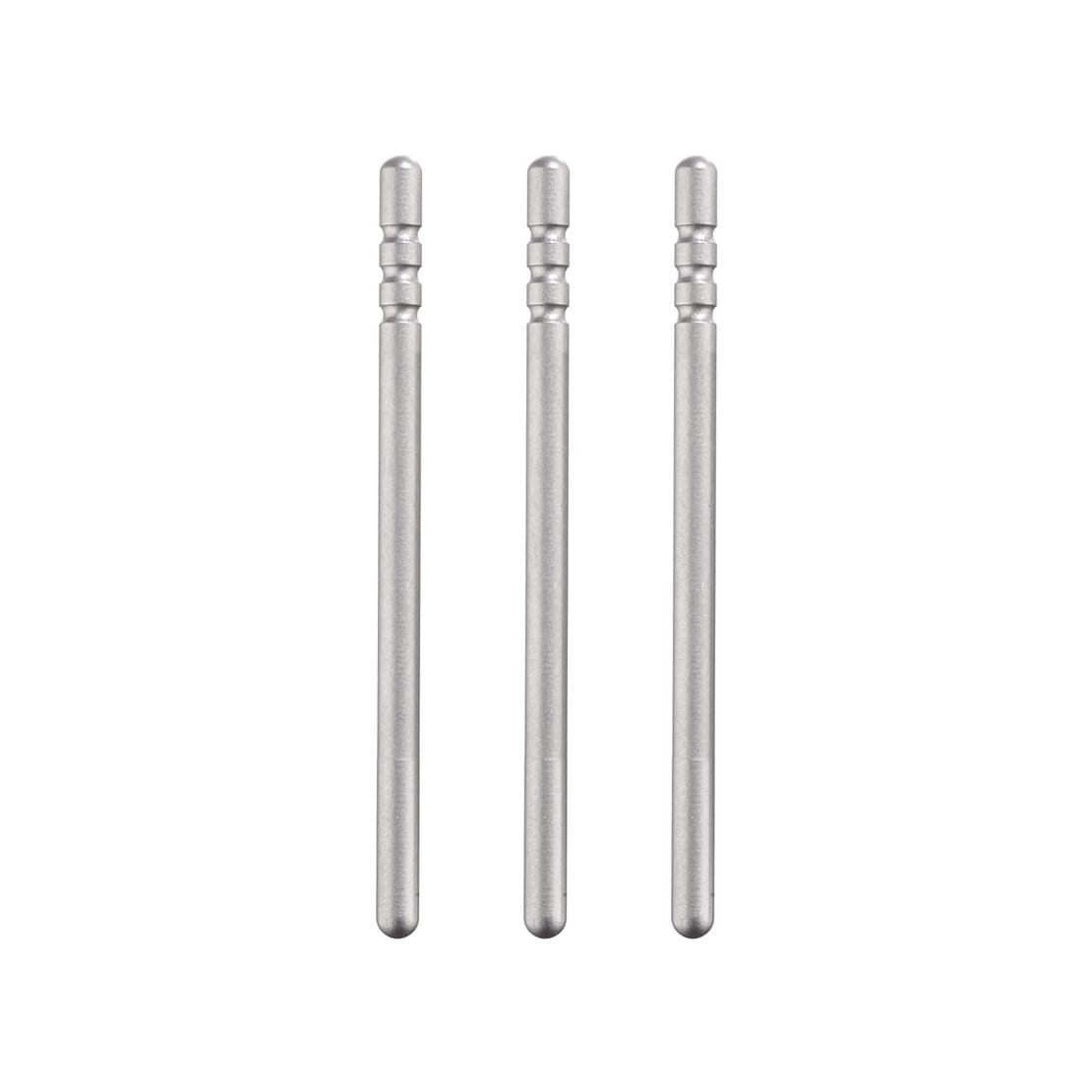 RidgeStop™ is sold as a complete kit with implants in the size range 1.5, 2.0 and 2.5cm
The lightweight, durable cases have been machined to hold each instrument securely in place.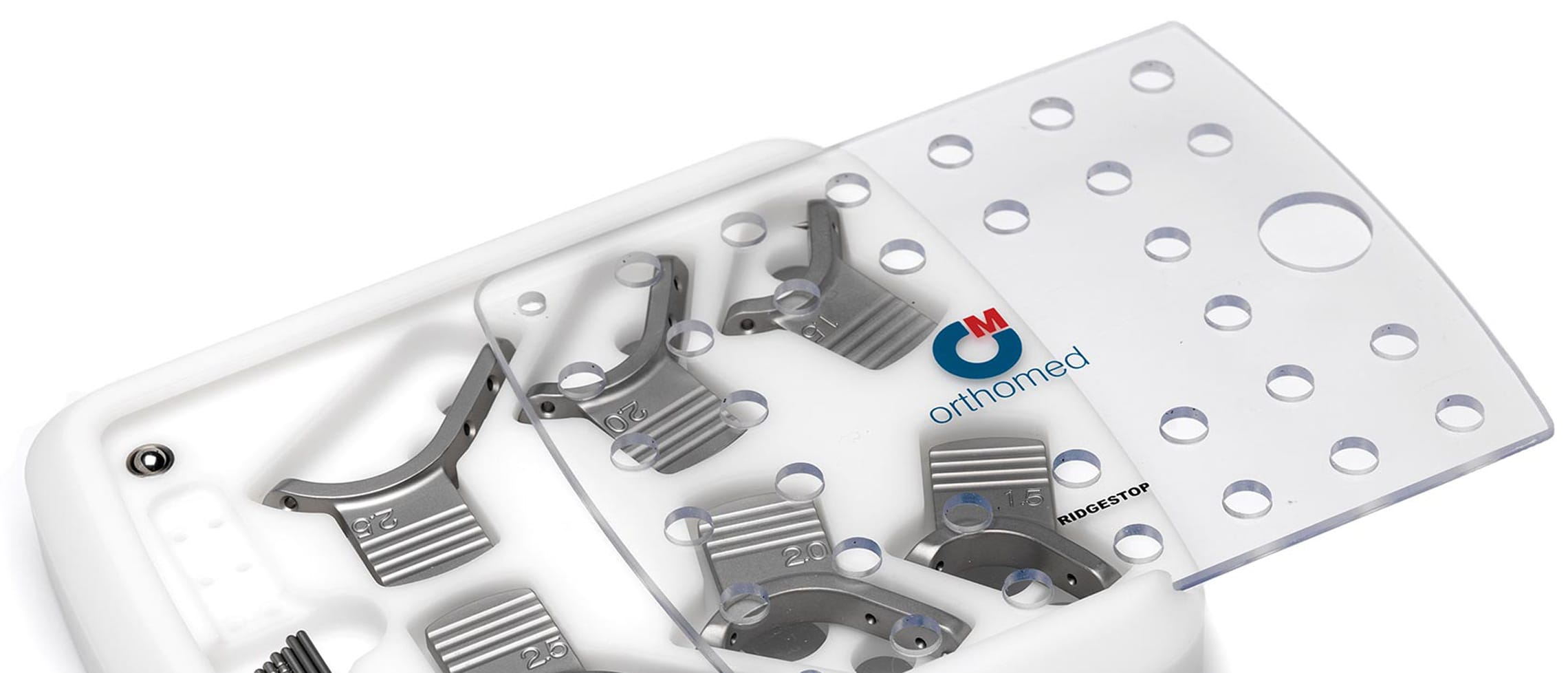 Workshops & Resources
We're by your side every step of the way
Every customer is guaranteed a level of support which will enable them to achieve the best outcomes using the implants and instruments that they have purchased.
RidgeStop™ Workshops
Unlike many others in the veterinary field, Orthomed restrict the sales of certain systems to veterinary surgeons that have attended a workshop. RidgeStop™ is one of these.
Our experience shows that surgeons who are competent to perform existing remedies for patella luxation will be able to learn the additional skills and knowledge to allow them to become successful RidgeStop™ surgeons.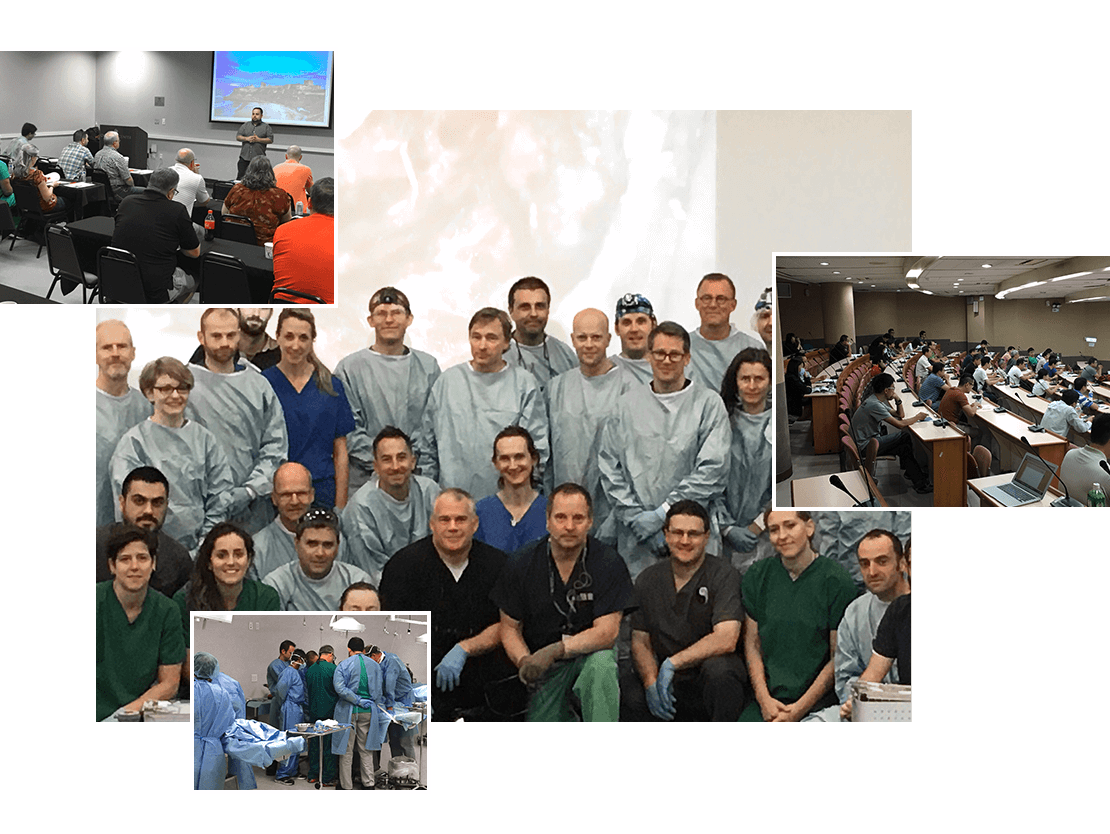 Additional Resources
As well as providing workshops for our products we also have a selection of resources available to our customers such as use guides, videos, case studies and templates.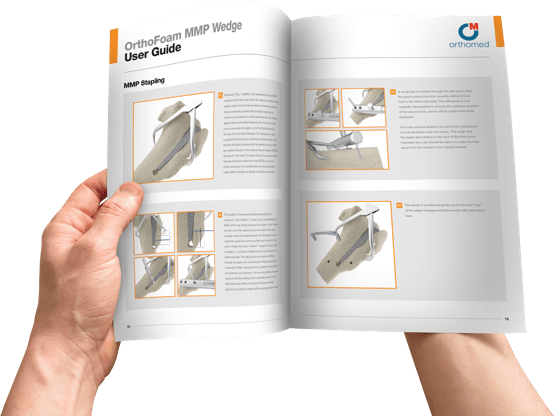 Quick Order
Already know the product code? Quickly add products to your basket...