The SOP™ (String of Pearls) system is a strong and flexible mechanical locking plate system designed for fracture repair. The SOP™ plate consists of a series of cylindrical sections ('internodes') and spherical components ('pearls') that can be bent and twisted to suit almost every situation.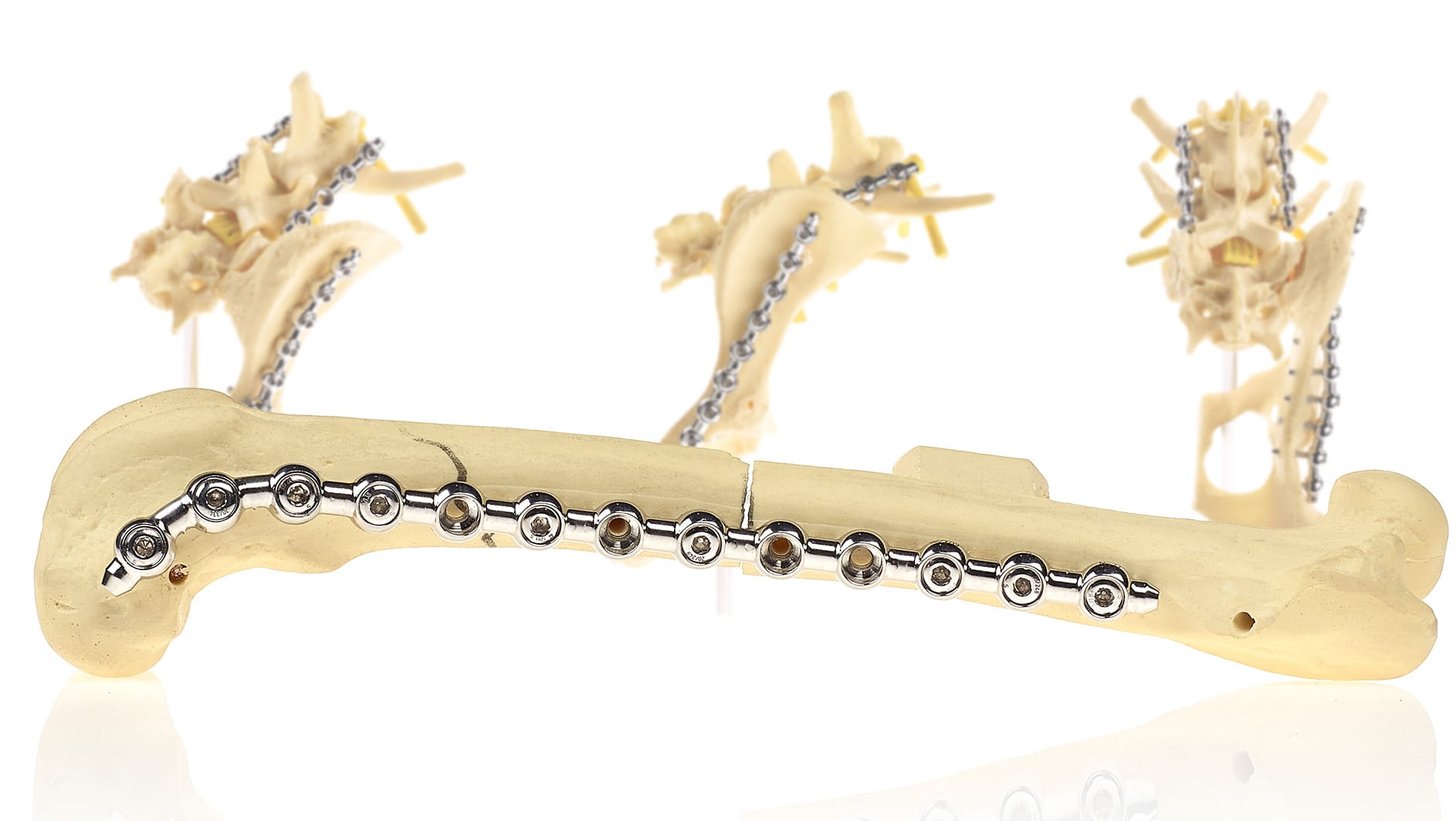 The SOP™ (String of Pearls) system provides exceptionally flexible options to the surgeon, particulary in complicated situations where contouring on multiple planes is required or where the location of the fracture makes exact contouring difficult.
What is unique about SOP™ - other than being the first locking plate system in the industry - is that it uses conventional cortical standard bone screws, eliminating the need for expensive and extensive equipment.
The system has over 2000 users worldwide varying from general practitioners, universities and referral centres.
With approximately 100 published papers in veterinary peer review journals, SOP™ is the original and best locking plate system on the market.
Applications
Fractures of the femur
Fractures of the humerus
Fractures of the tibia
Fractures of the antebrachium
Pelvic fractures
Rod - plate constructs
Spinal Fractures
Surgical spine distraction-fusion
Interlocking Plate
Flexible contouring on multiple planes with smooth uniform bends
The SOP™ can be contoured in six degrees of freedom; medial to lateral bending, cranial to caudal bending, and torsion. Properly performed, contouring results in bending or torsion at the internode, preserving the locking function of the pearl.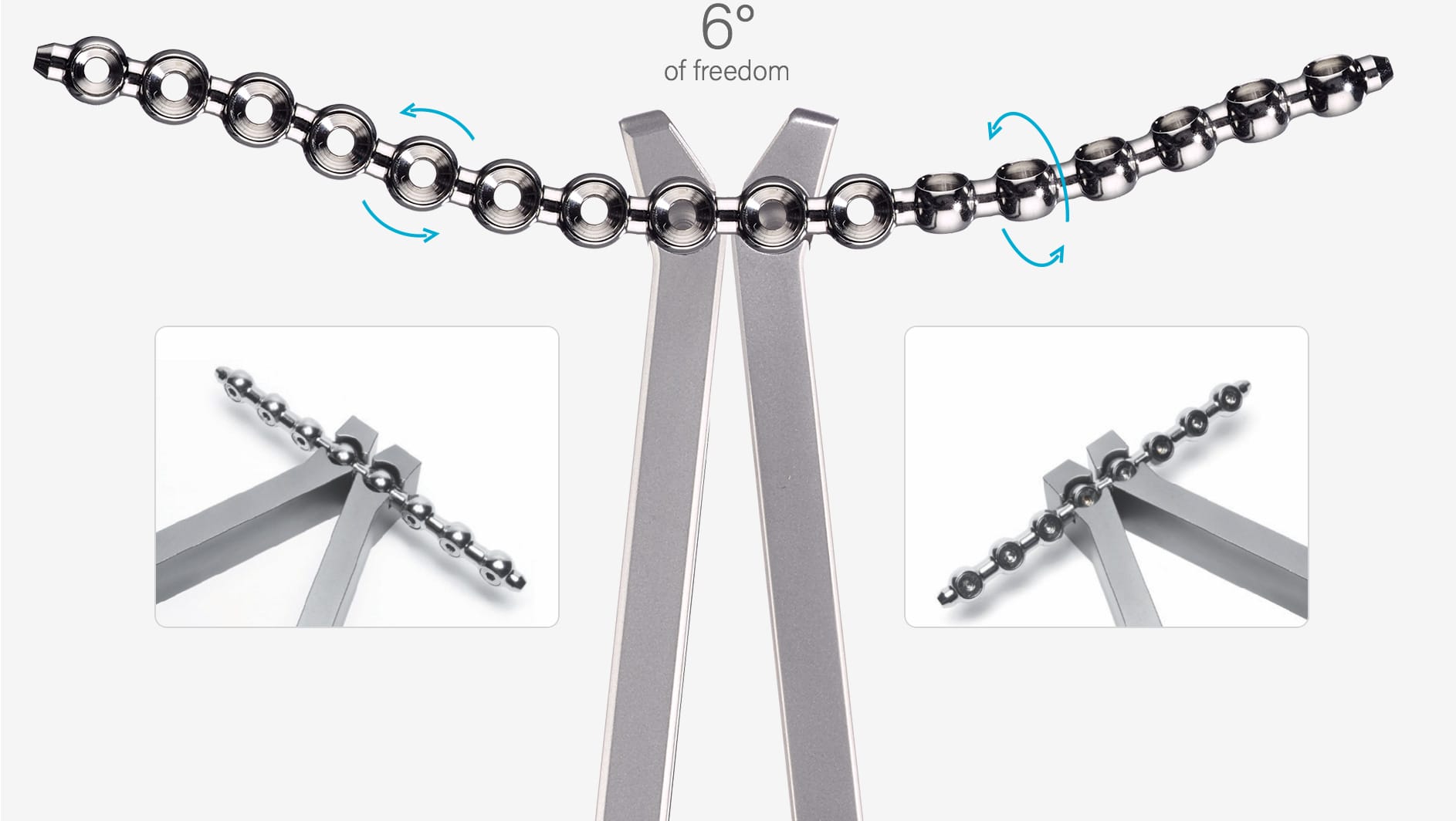 The only locking plate system that locks with conventional cortical screws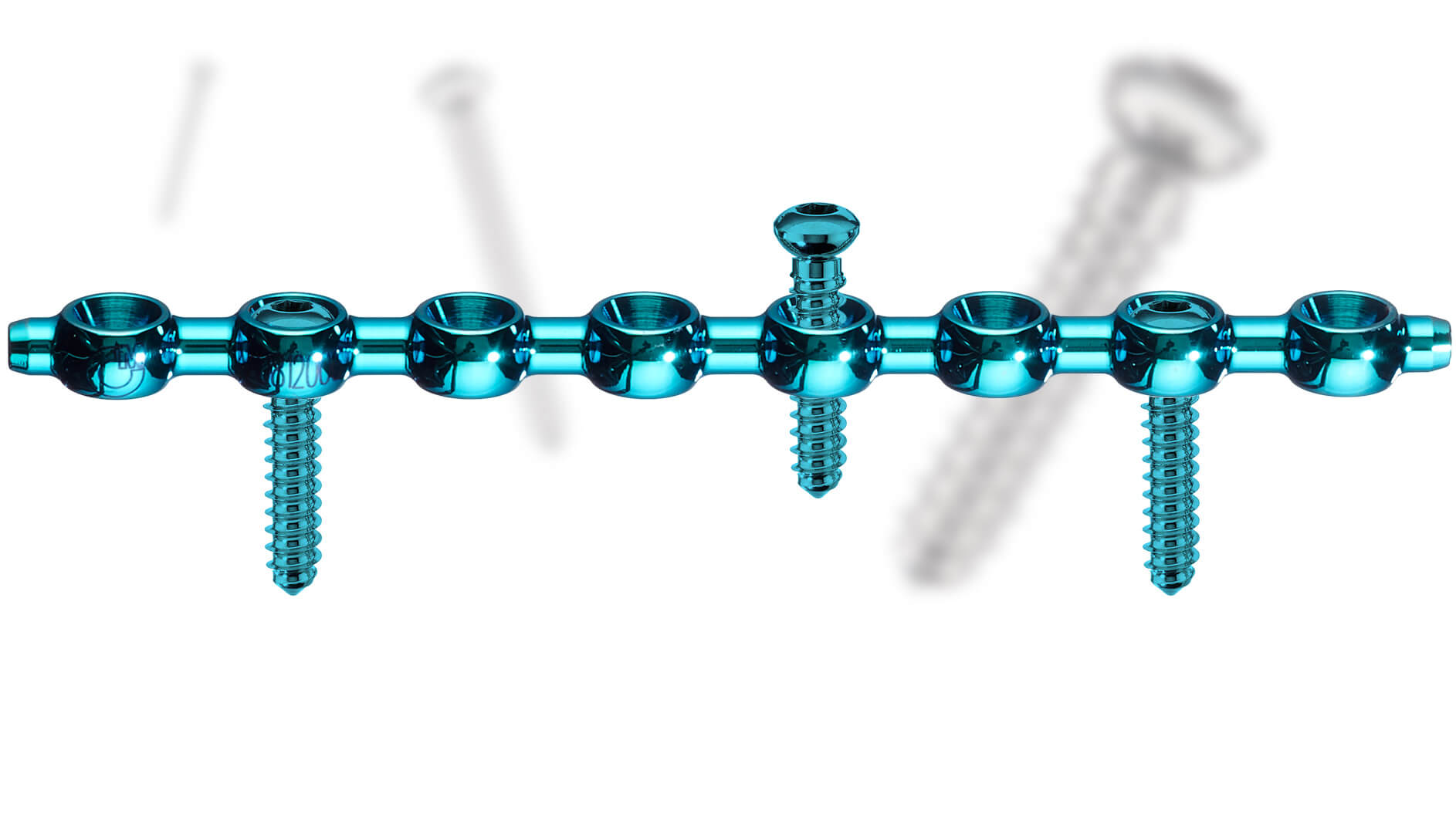 Unlike other existing systems, such as DCPs which are notably weak around the screw holes and many other locking plate systems being expensive and requiring specific screws, the SOP™ system has:
More versatility (less kit needed)
Increase stiffness (fewer complications/failures)
Locking technology (mechanical advantage)
MIS compatible (biologic advantage)
Available in either high grade titanium or stainless steel
Each plate in the Orthomed range is available in either stainless steel or high grade titanium that's coloured differently for each size.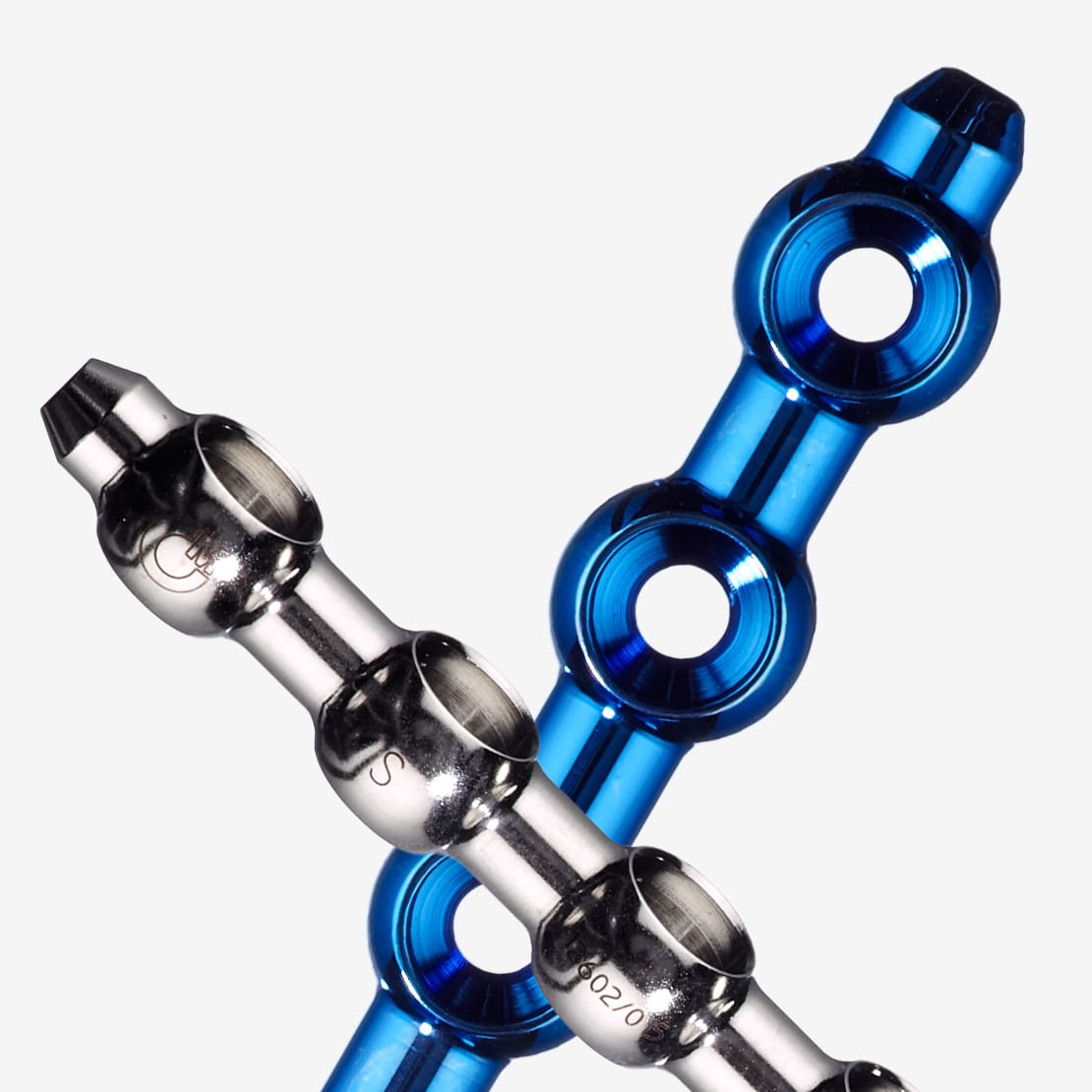 Over 50,000 user cases worldwide
X-rays are sent in from all over the world, showcasing continuously successful SOP procedures.
A big thank you to all the surgeons over the years who have allowed us to showcase their radiographs.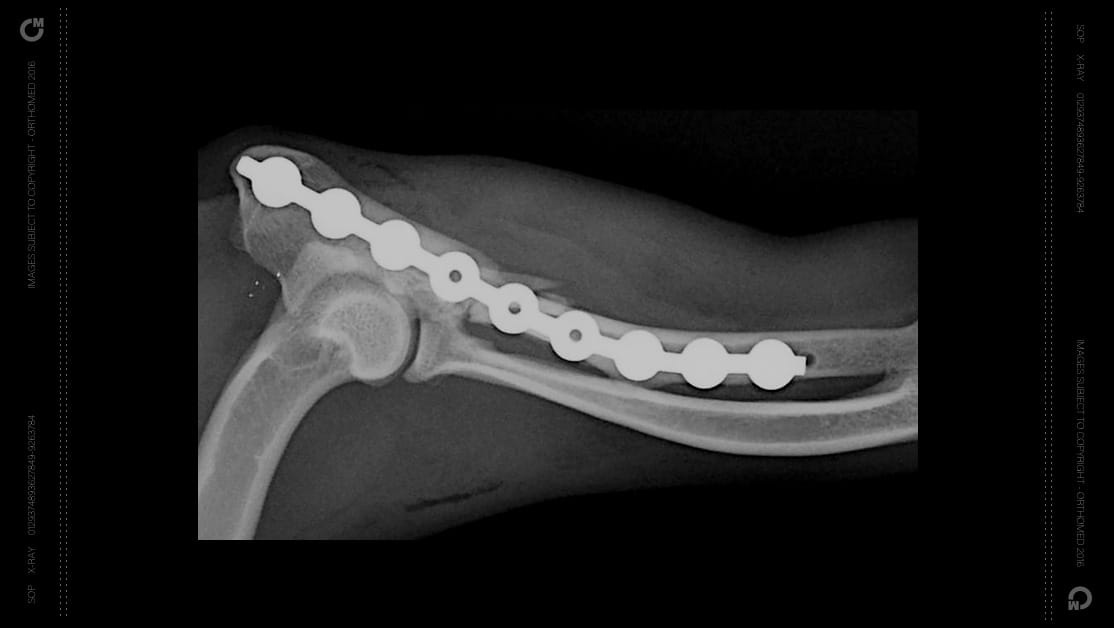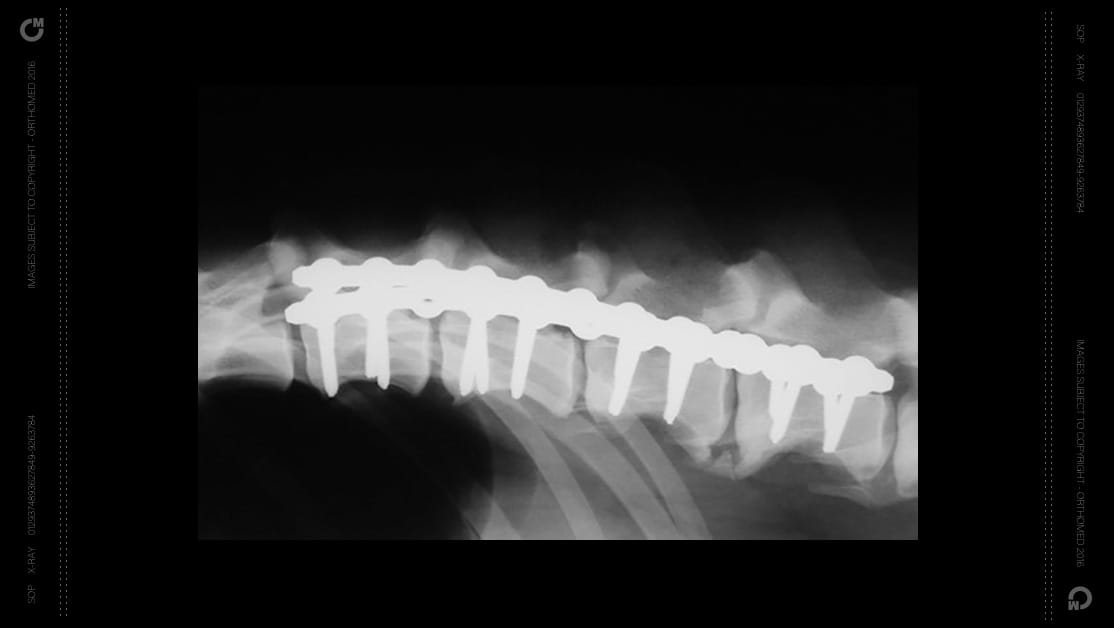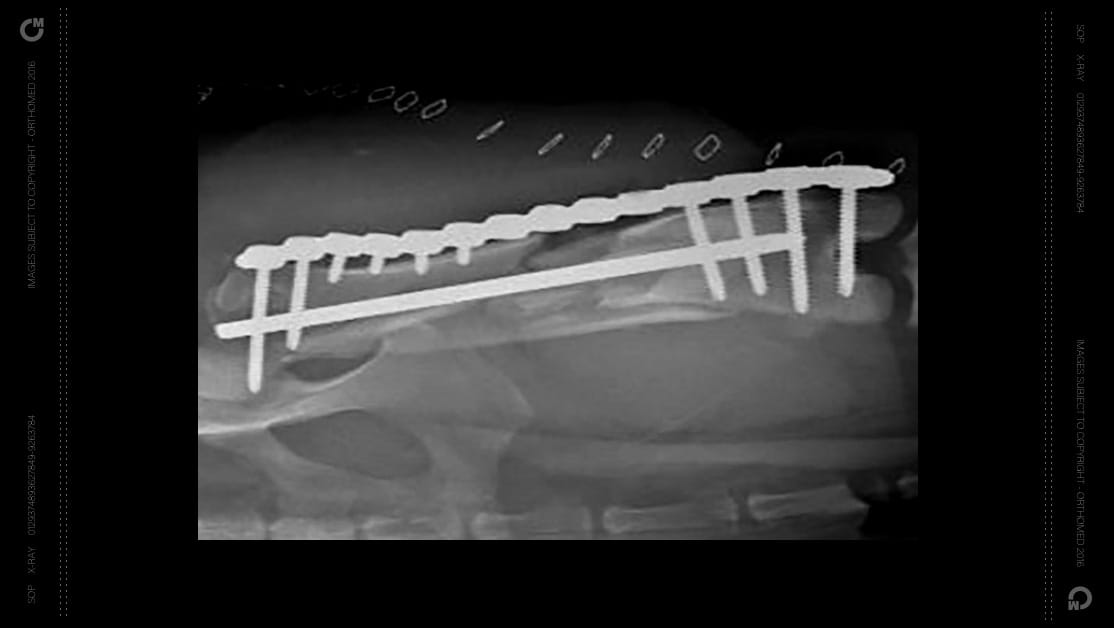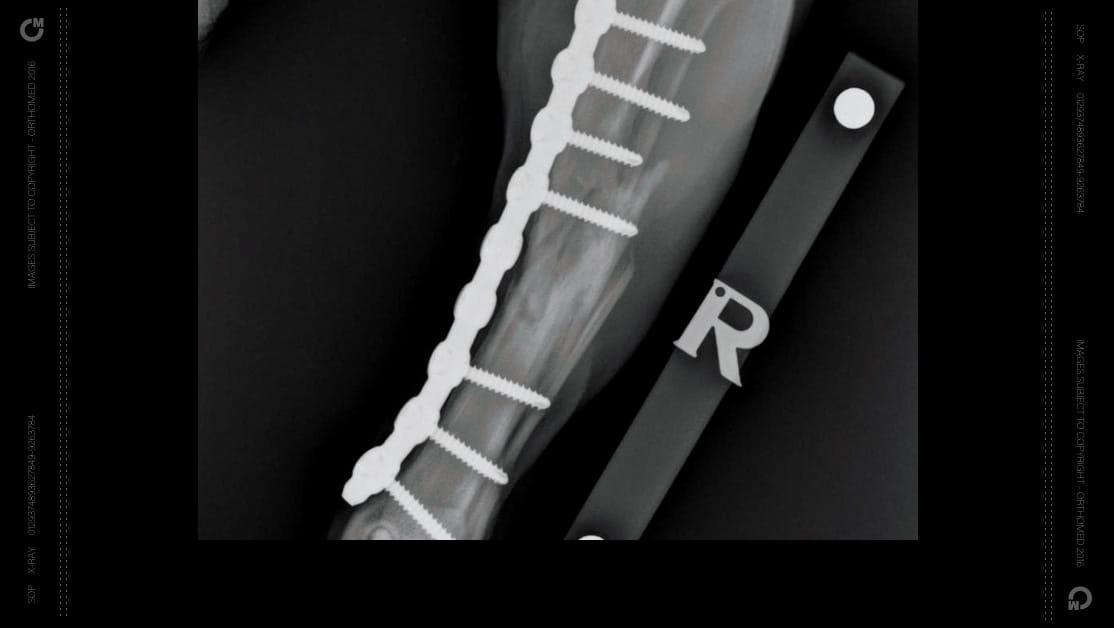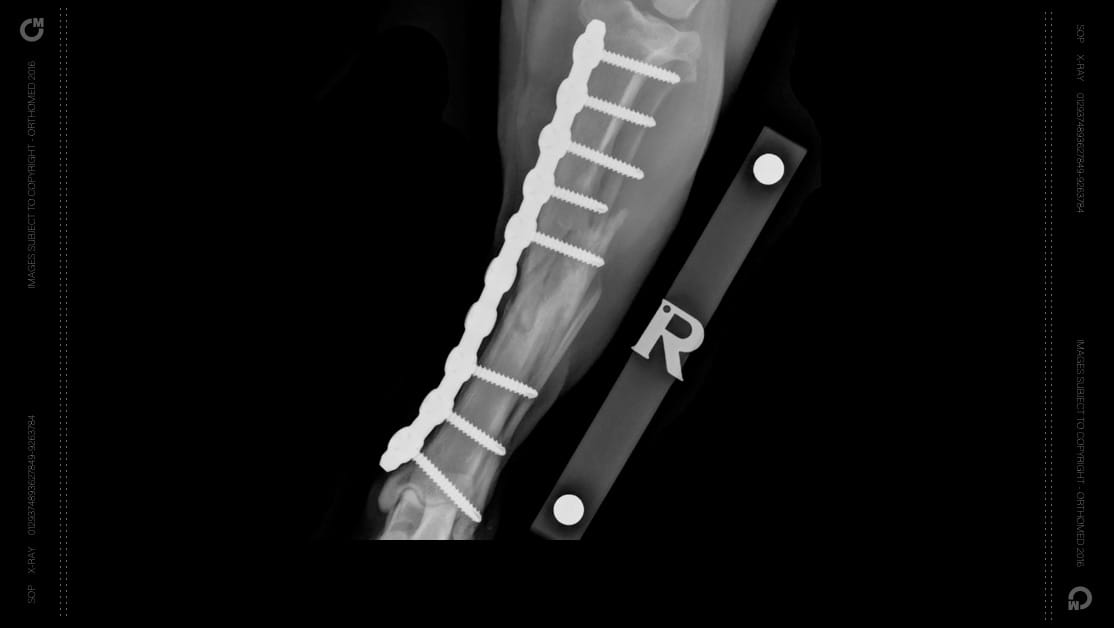 Precision Instruments
Carefully engineered instruments to help simplify the surgical technique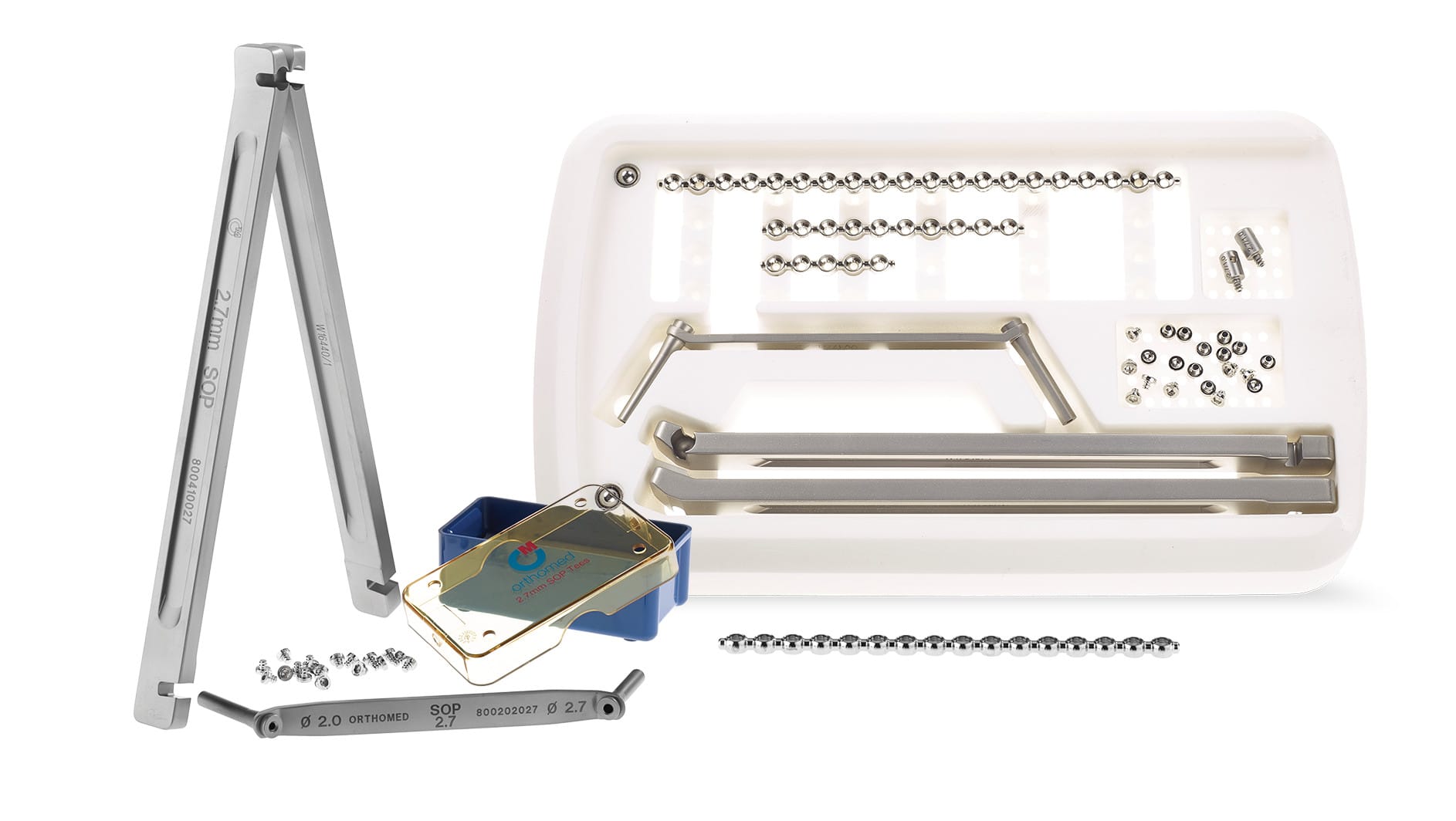 By working closely with world renowned orthopaedic surgeons, bio-mechanical engineers, and expert material scientists, we have been able to produce a set of instruments & implants that not only break new ground, but are so technically advanced they meet & exceed all medical gold standards for sugical equipment.
Multiple size options from 3-30 hole to cover any case that comes your way
Although available in various hole lengths, the SOP™ plates can also be cut or twisted to achieve the exact number of holes required
Each plate comes in either high grade stainless steel or coloured titanium for reduced weight and added strength.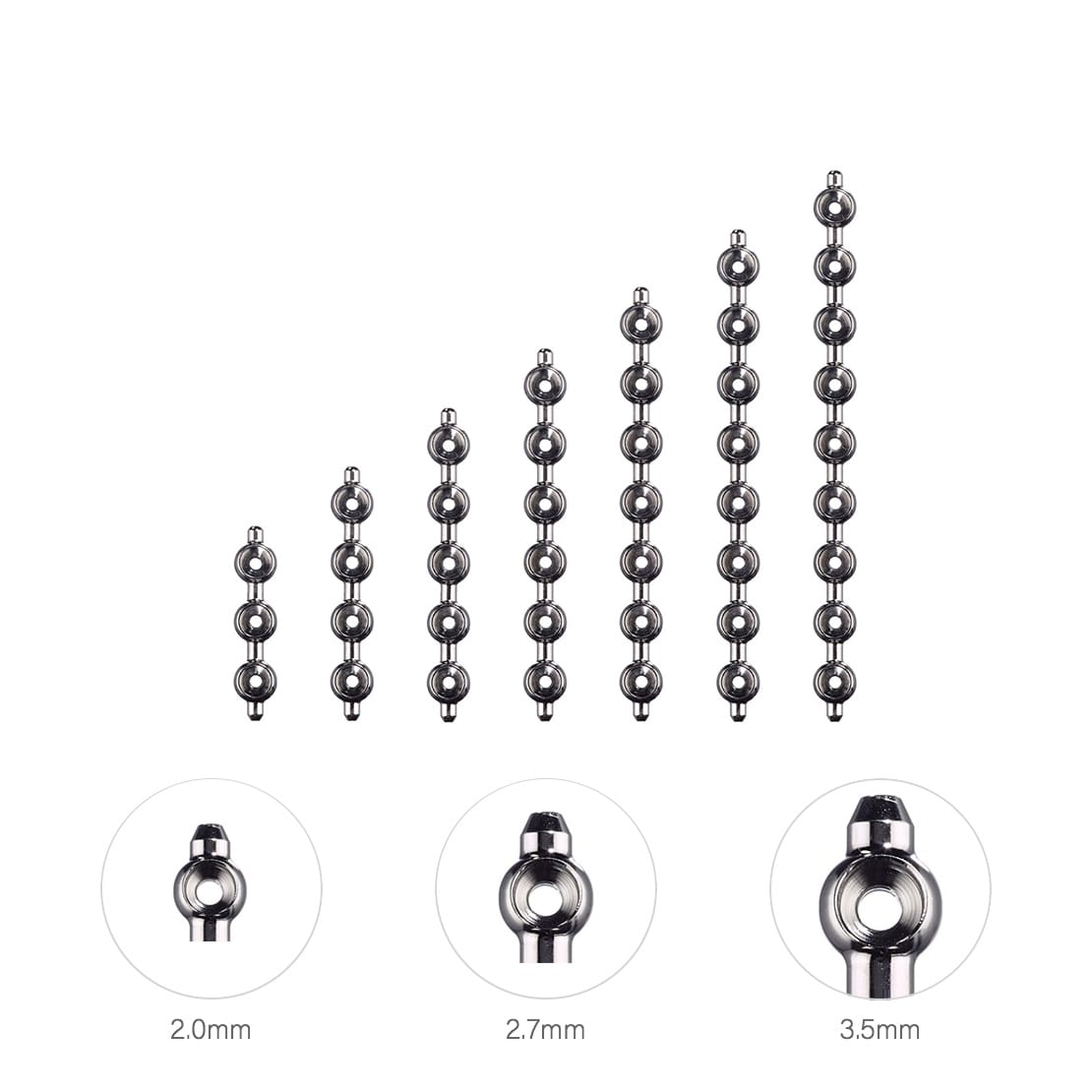 Heavy duty bending irons that will contour complex shapes
The dedicated SOP™ bending irons have been developed to facilitate easy contouring of the SOP™ plates. The irons have a bending end and a twisting end giving you total control over contouring to meet the needs of the patient. During bending they exert true 4 point bending on the plate.
Bending irons are available in 2.0mm, 2.7mm, and 3.5mm to match perfectly with your chosen plate.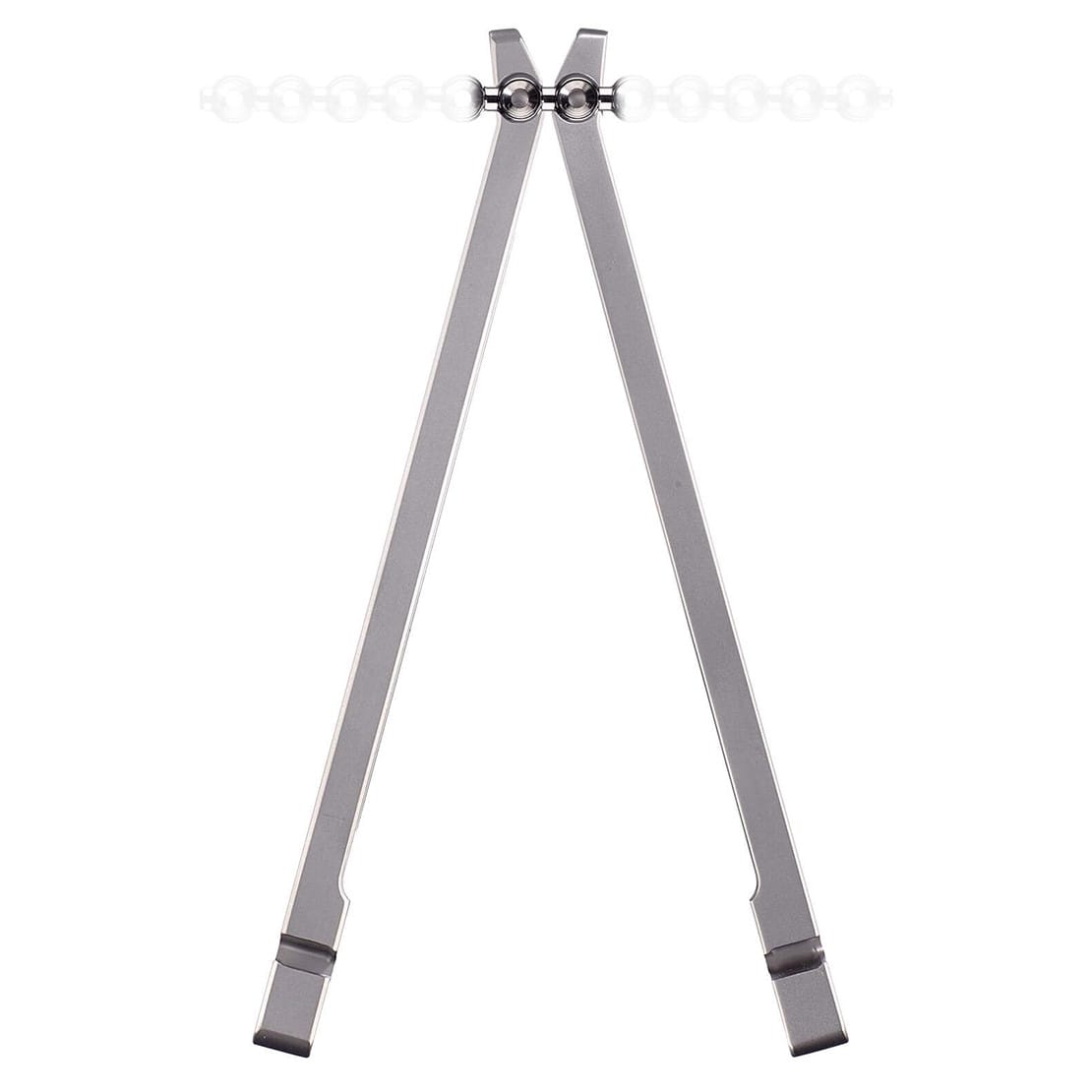 Precision drill guides for complete accuracy and control
The SOP™ double drill guides are unique to each size of SOP™ plate. There is a pilot drill guide and also a guide for a cortical tap, making light work of alignment in difficult surgical positions.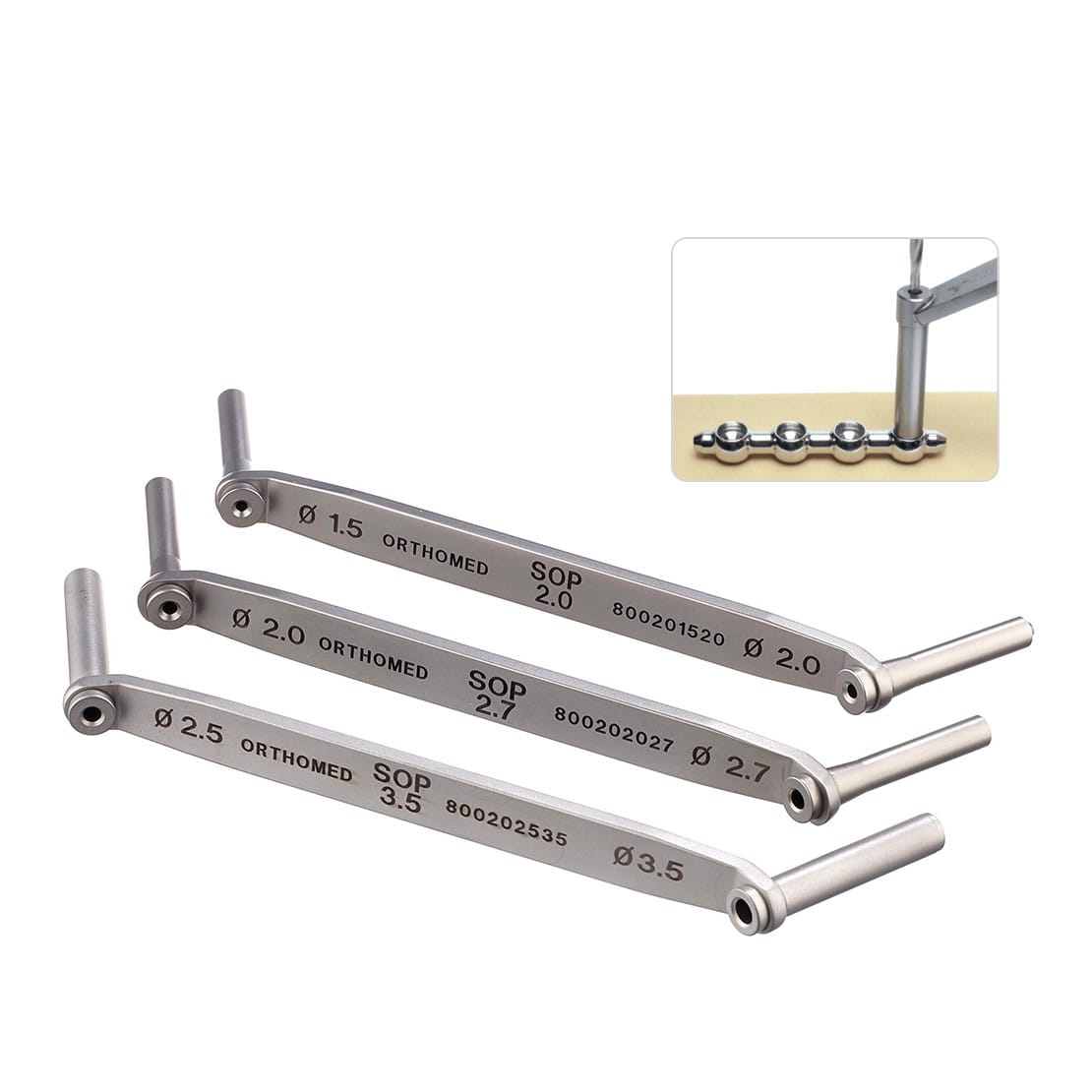 Added protection against deformation during contouring
The added forces exerted on the plate holes ('Pearls') during contouring can lead to deformation of the screw holes. SOP™ bending tees are used with both the 2.7mm plate and the 3.5mm plate. The tees are designed to protect the hole during bending and twisting of the SOP™ plate.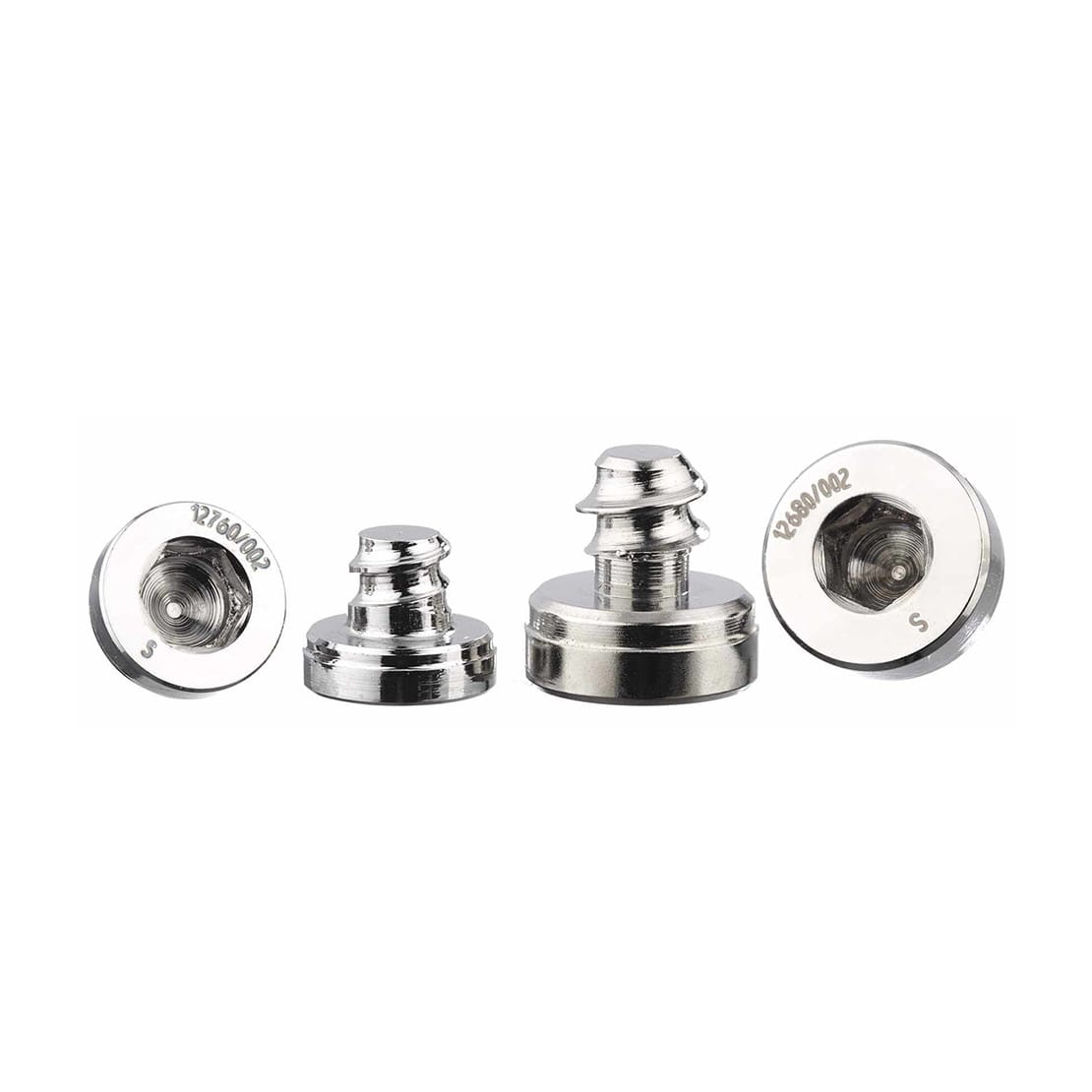 Instruments are available to purchase individually with starter kits availble in sizes 2.0mm, 2.7mm, and 3.5mm
The lightweight, durable cases have been machined to hold each instrument securely in place.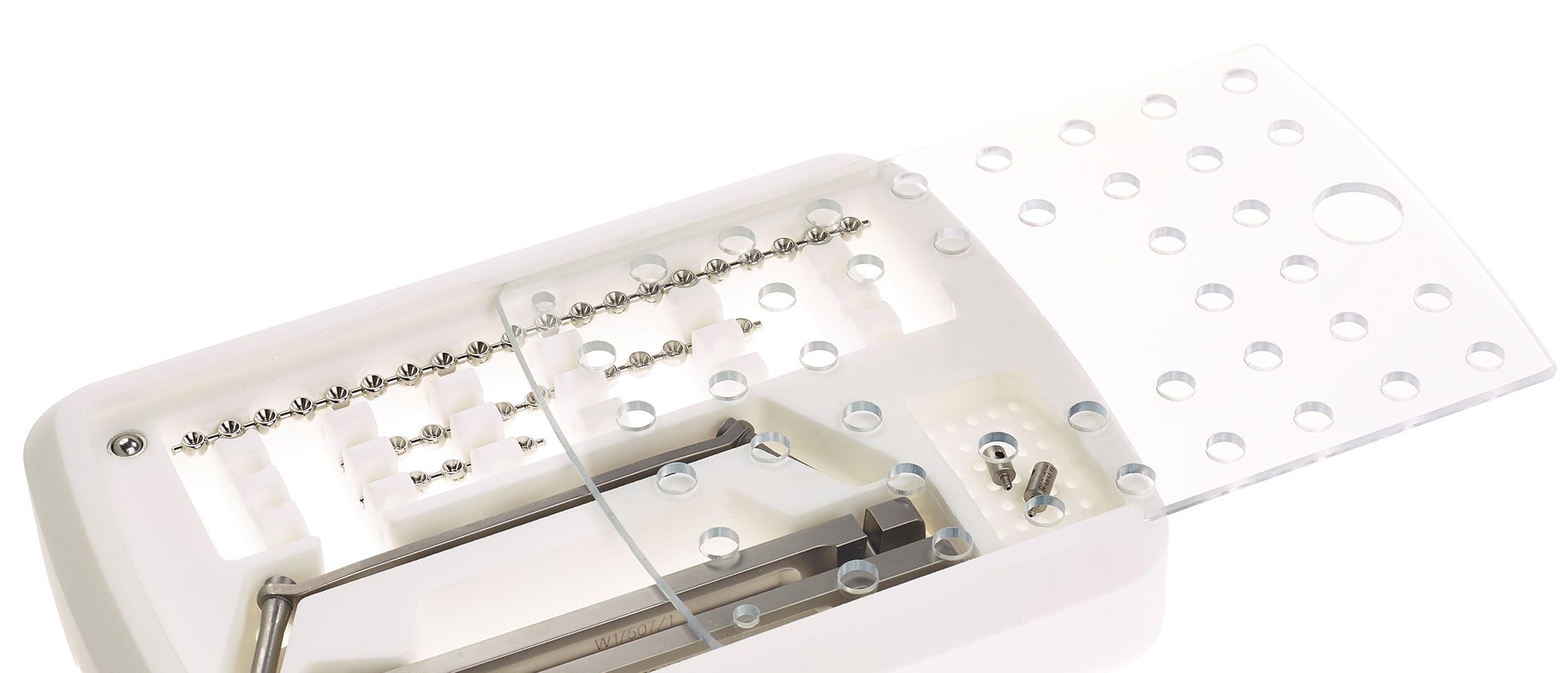 Workshops & Resources
We're by your side every step of the way
Every customer is guaranteed a level of support which will enable them to achieve the best outcomes using the implants and instruments that they have purchased.
SOP™ Workshops
We run a full day fracture repair workshop using the SOP™ locking plate system, ideal for surgeons who are competent in basic fracture management and internal plating.
This workshop is perfect for surgeons who are wanting to become more experienced in locking plate mechanics, versatility and case selection on a wide variety of applications.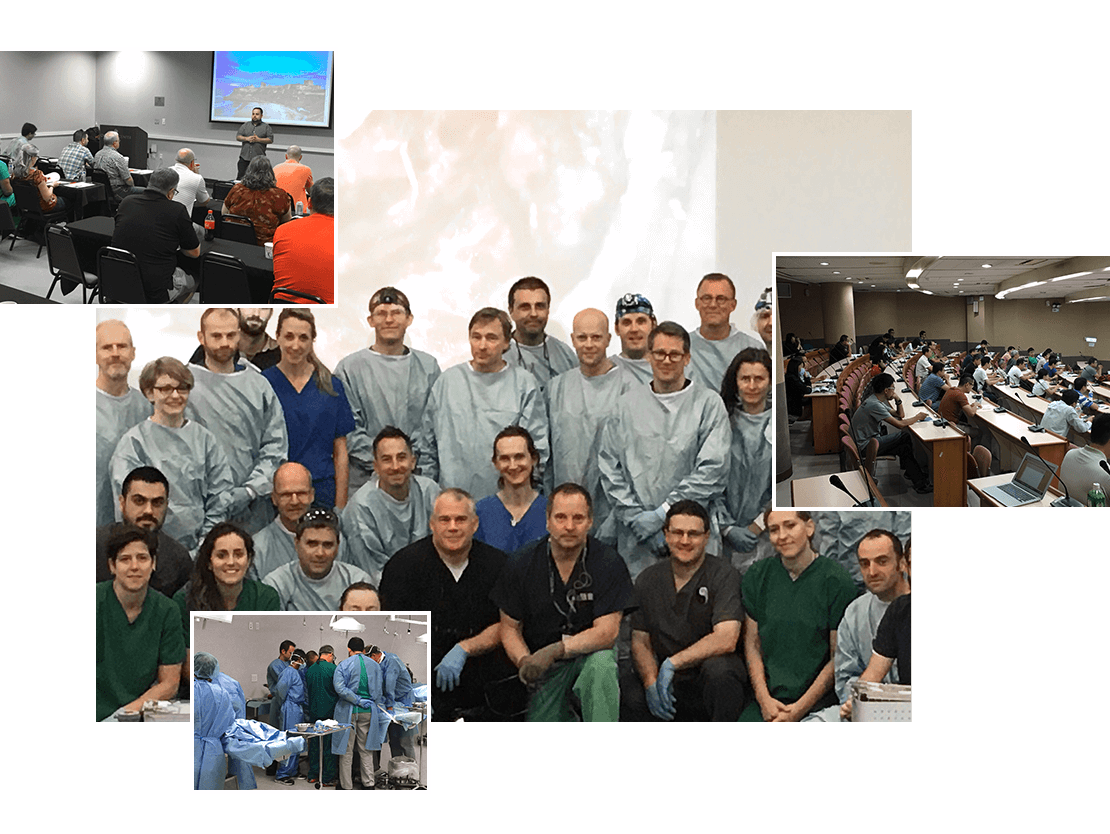 Additional Resources
As well as providing workshops for our products we also have a selection of resources available to our customers such as user guides, videos, case studies and templates.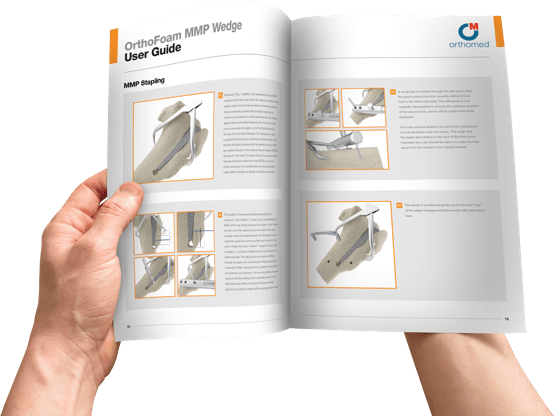 Quick Order
Already know the product code? Quickly add products to your basket...