Pancarpal arthrodesis (PCA) is an established surgical procedure used to salvage otherwise irreparable injuries of the canine carpus. The surgery involves removal of articular cartilage prior to placement of an autologous cancellous bone graft and fixation using a bone plate.
200+
dogs treated in 2016 alone
7
available sizes of ParCA
Most often, the plate is applied dorsally to the distal radius, radial carpal and the third metacarpal bone. PCA is technically demanding and complications are not uncommon. Orthomed believed there was considerable potential for improvement through further evolution of the design of the standard PCA implant, hence the design and manufacturing of the Orthomed Castless Pancarpal Arthrodesis Plate.
The Castless Partial Arthrodesis Plate from Orthomed, is the first range of plates designed specifically for canine partial carpal arthrodesis. The plate has several custom design features which make it ideal for this surgery.
PCA
Eliminates the need for potentially serious complications by not requiring casts
The underside of the implant is smoothly contoured without 'steps' which would act as stress risers
Proximally, a curved under surface conforms to the distal radius and radial carpal bone
Distally, the surface features a 'keel' to accommodate the dorsal aspects of metacarpals three and four
The implant is shaped to impose an arthrodesis angle of approximately 8° without the need to bend the plate
ParCA
Eliminates the need for potentially serious complications by not requiring casts
The top of the plate is bevelled by 60° and laterally recessed to avoid impingement on the cranio-distal aspect or styloid process of the radius
The proximal plate holes are angled at 60° proximally allowing more distal placement of the plate on both the radial and ulnar carpal bone than a conventional plate
Compression and stability across the radio-ulnar carpal bone joint encourage primary bone healing in an effort to promote minimal callus formation between these bones within the preserved antebrachiocarpal joint
The distal aspect of the plate is tapered to facilitate tension free skin closure and to reduce stress risers at the base of the plate
Over 200 user cases in 2016 alone
X-rays are sent in from all over the world, showcasing continuously successful procedures.
A big thank you to all the surgeons over the years who have allowed us to showcase their radiographs.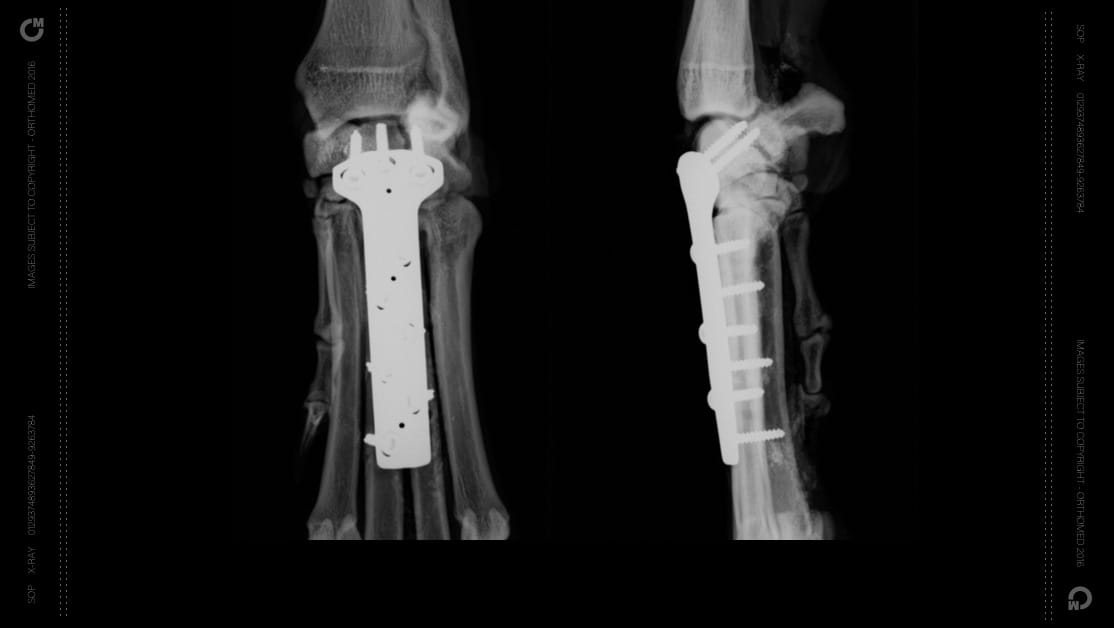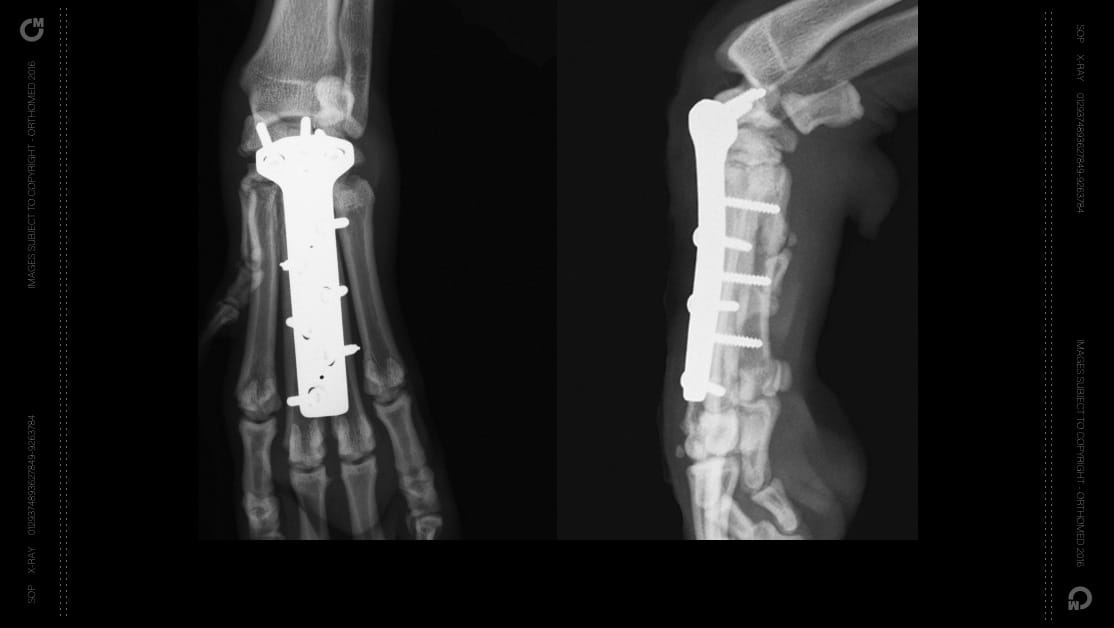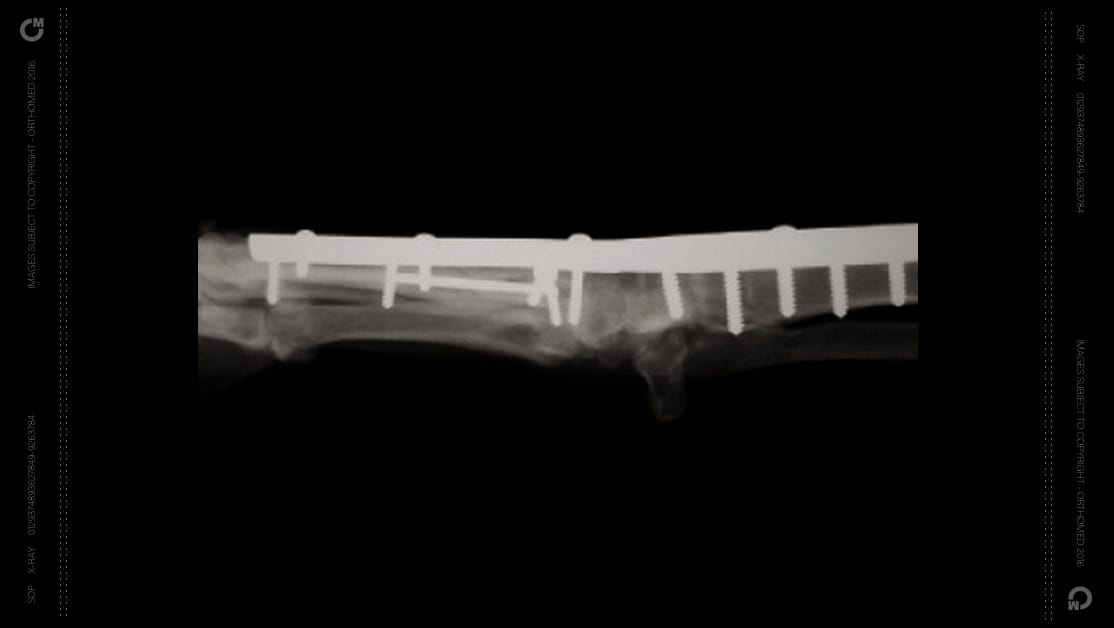 Carpal Arthrodesis is sold as 2 different plate types, PCA and ParCA
These robust plates have been designed specifically to eliminate the need for a cast.
Technical Support
We're by your side every step of the way
Every customer is guaranteed a level of support which will enable them to achieve the best outcomes using the implants and instruments that they have purchased.
Additional Resources
As well as providing workshops for our products we also have a selection of resources available to our customers such as user guides, videos, case studies and templates.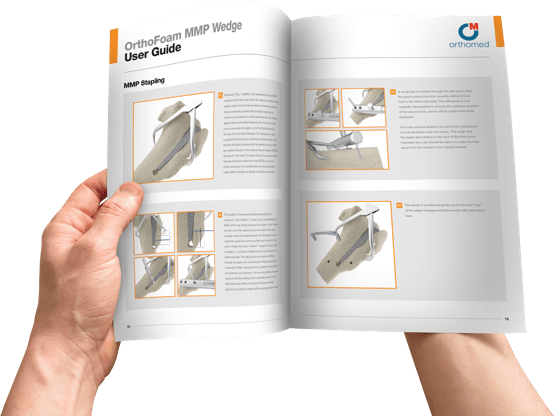 Quick Order
Already know the product code? Quickly add products to your basket...