Infiniti Medical serves surgeons and pets with innovative solutions to common disease. Through partnerships with surgeons, physicians and engineers we design and produce state-of-the-art devices that are used by veterinarians around the world.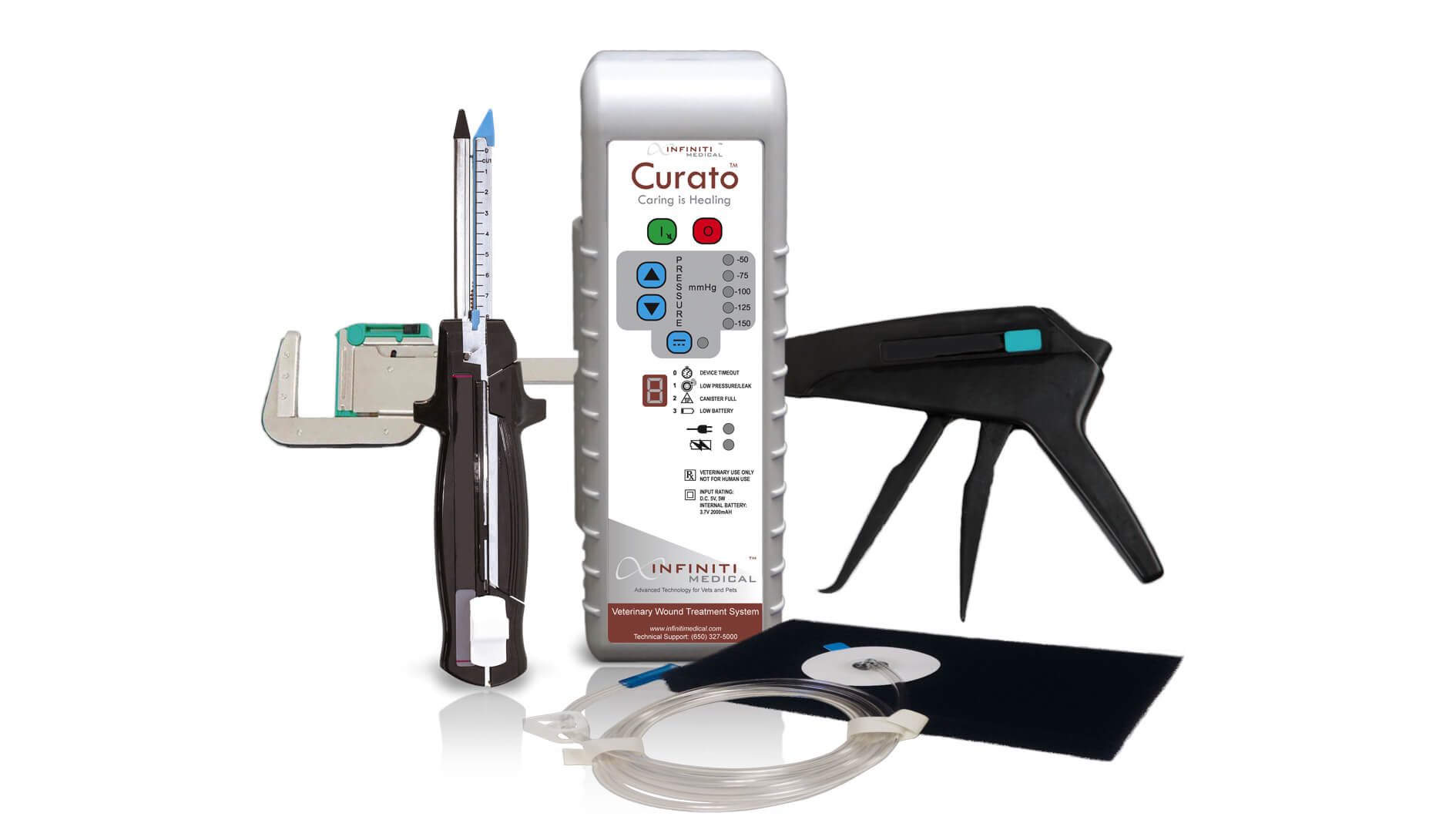 Infiniti Medical is a global company that designs and distributes medical devices for the companion animal patient. With a client base spanning over 40 countries, it is the largest provider of minimally invasive devices for the veterinary market.
As part of ongoing collaborations with Orthomed, a selection of the soft tissue surgery products are now available on stock at the Orthomed UK warehouse and via select distributors, globally.
Focus
Interventional Radiology
Interventional Cardiology
Endoscopic Procedures
Minimally Invasive Surgery
Soft Tissue Surgery
Products
Surgical Staplers
Jackson Pratt Drains
Draining Catheters
Negative Pressure Wound Healing
Surgical Staplers
There are two surgical stapler offerings: Linear Staplers and Linear Cutter Staplers
There are two surgical stapler offerings: liner staplers and linear cutter staplers and various cartridges are available for both sets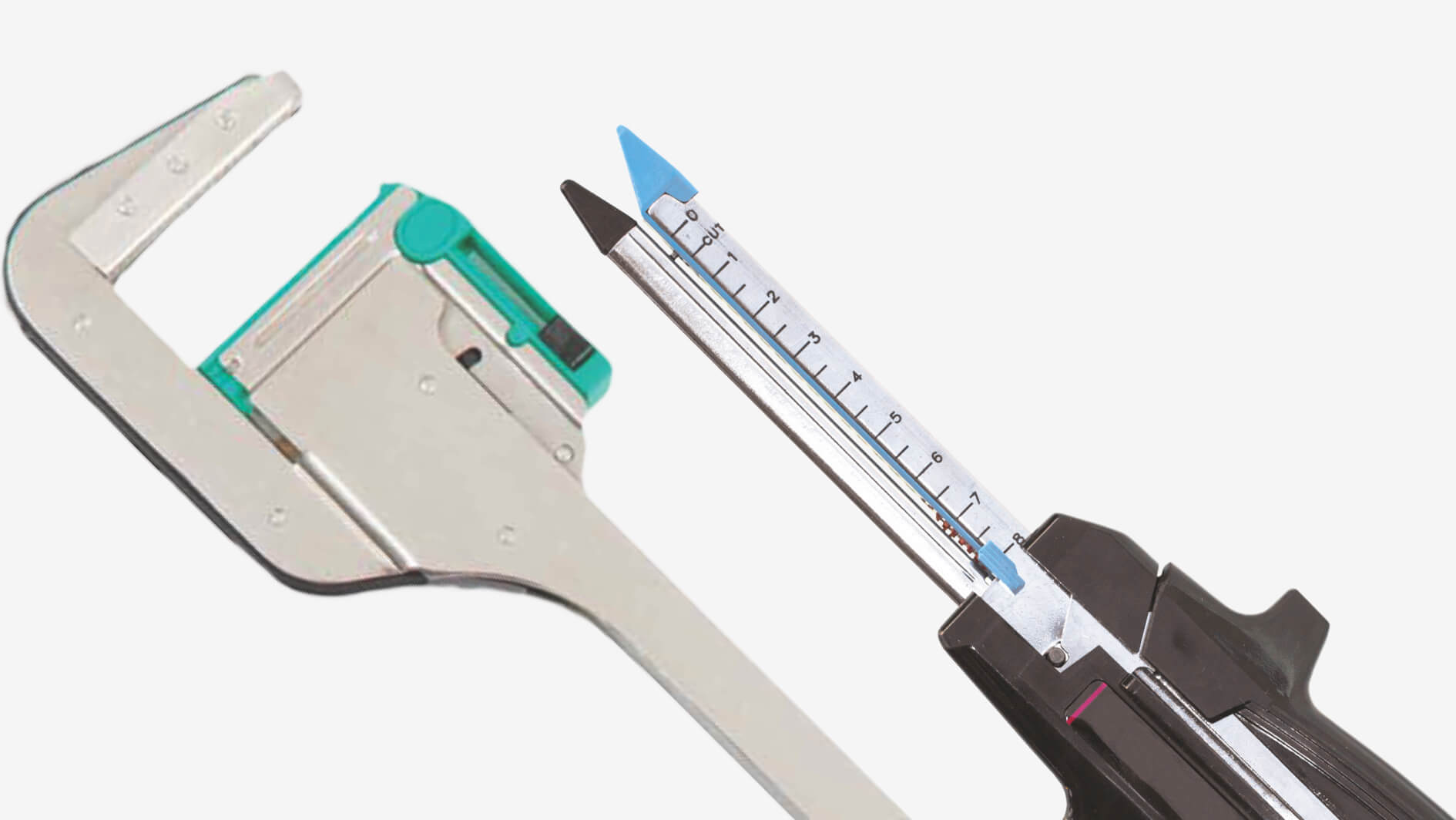 Linear Staplers
The linear staplers feature large parallel jaw opening (20 mm) which provides consistent compression and formation.
The benefit of the linear staplers includes:
Manual/automatic tissue locating pin
Reloads for different tissue thickness
Cartridge safety interlock device
Middle interlock position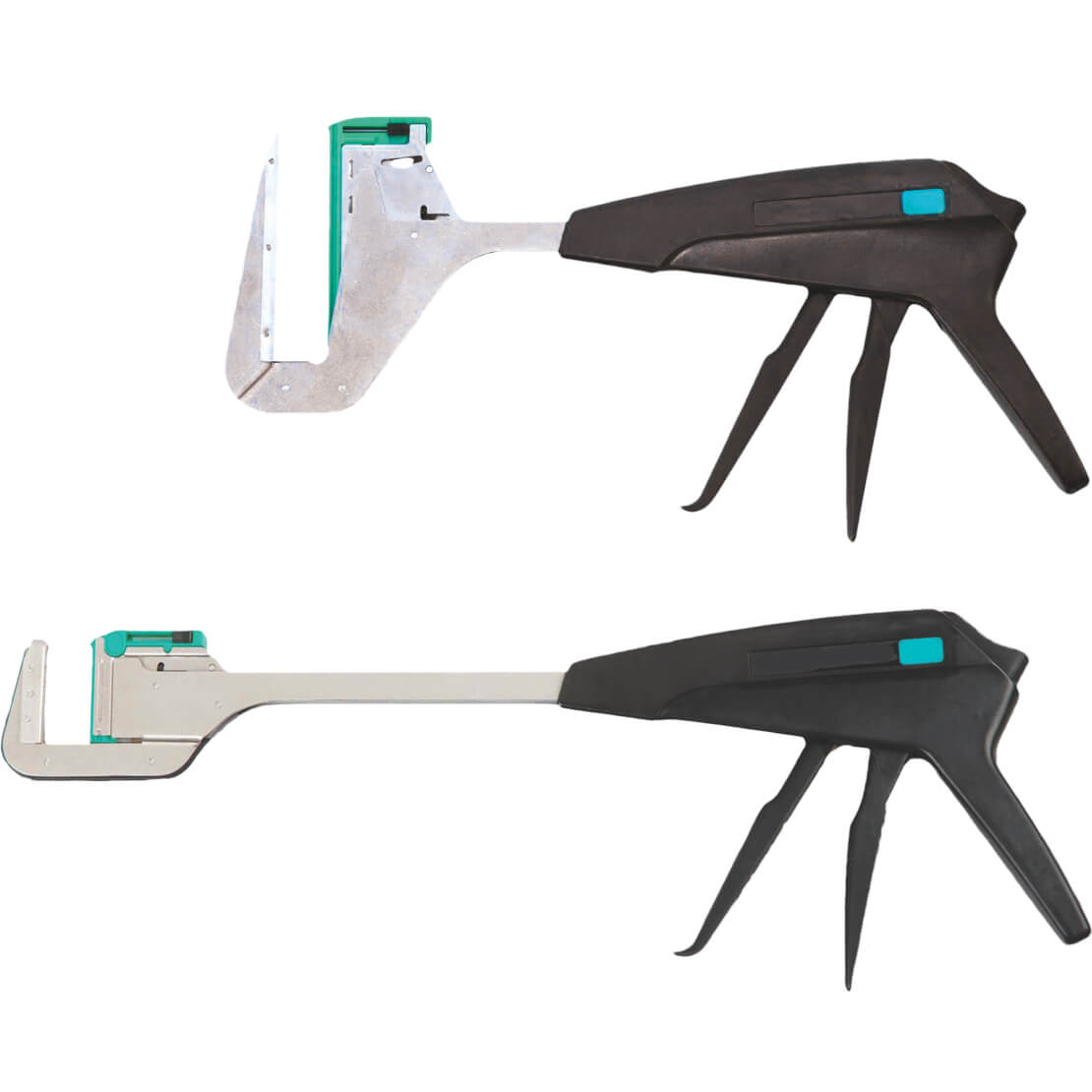 Linear Cutter Staplers
The linear cutter staplers are highly reliable and functional. They are designed to provide accurate and reliable staple formation and tissue resection
The benefit of the linear cutter staplers includes:
Cam gear design
Ensures consistent staple formation to prevent bleeding
Unique firing safety lock
Prevents premature activation
Empty cartridge safety lock
Cutting blade only activates with full cartridge
Reloadable colour coded cartridges
Assures compatibility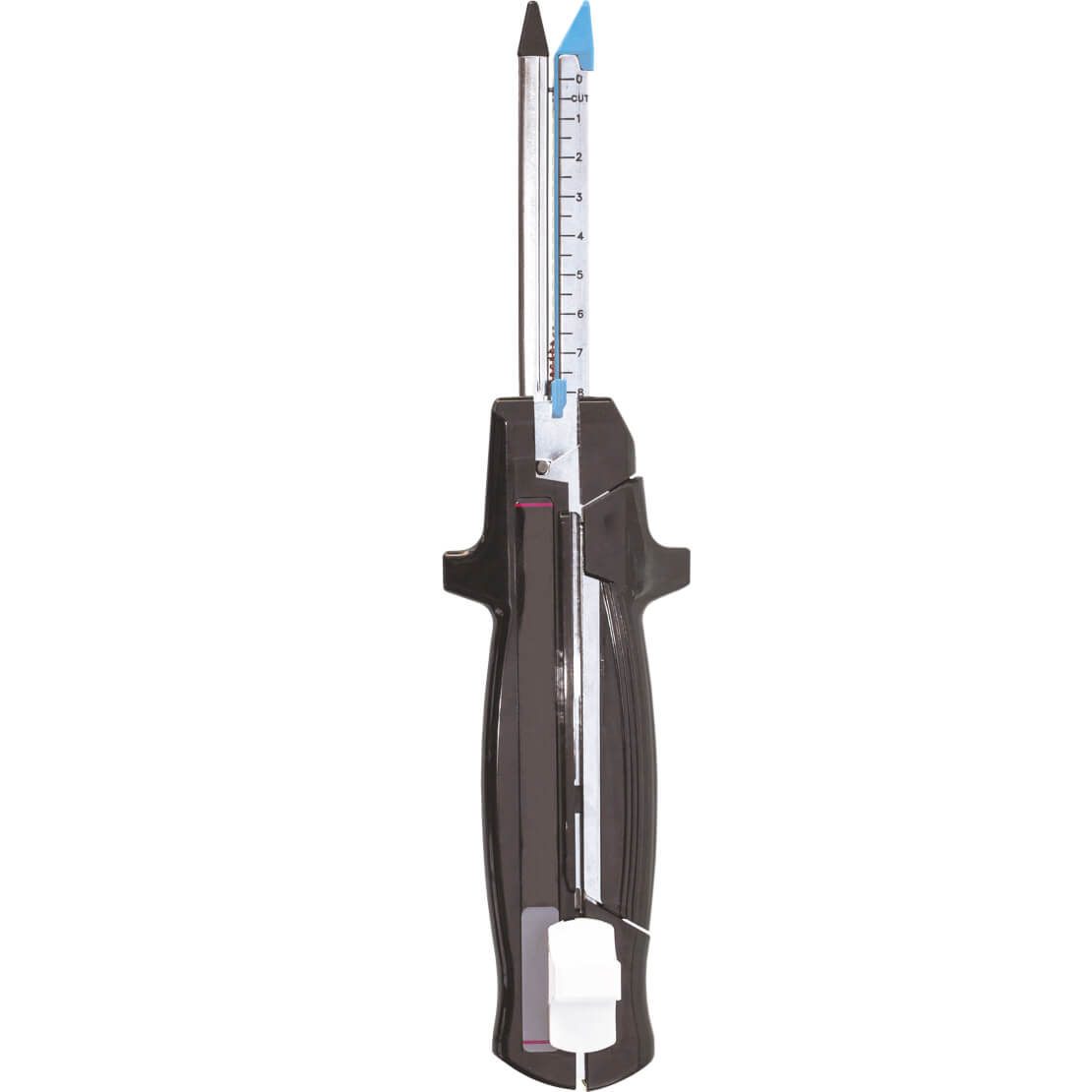 Negative Pressure Wound Therapy
Curato™ - A cutting-edge negative pressure wound therapy device
Curato™ - sets itself apart from other wound therapy devices as it caters for the veterinary professional on a clinical and revenue generating level.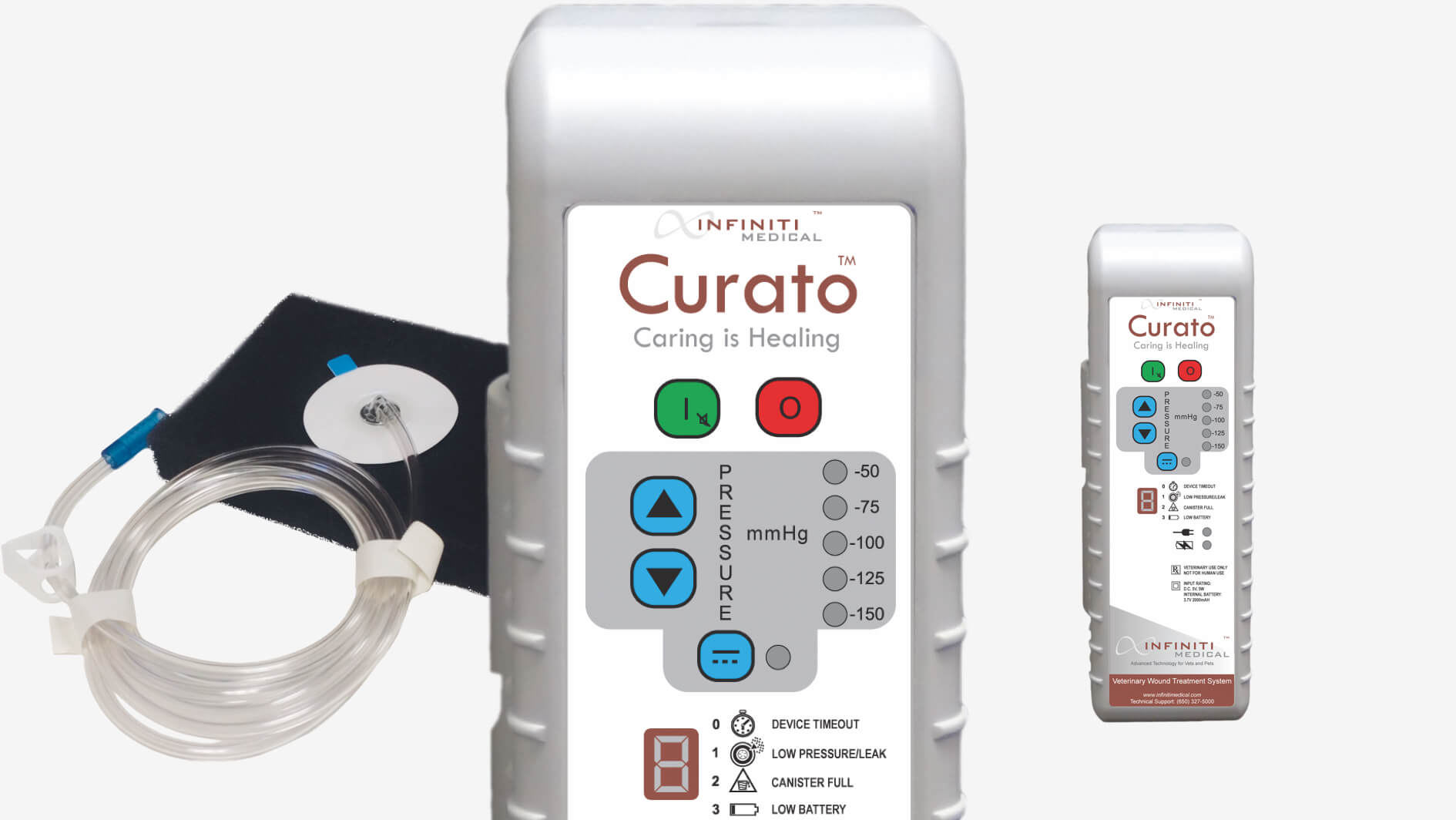 Clinicians experienced with negative pressure wound healing will find many improvements over the current industry standards. With high quality suction tubing, rapid tubing to canister connection with a wide-mouth adapter that eliminates bottlenecking of tubing and therefor decreased risk of clogging.Clinicians will see a decrease in time spent redressing wounds and in healing time for patients.
Further features include:
Device is renewable
Unit has an intermittent mode
Eight-foot single-lumen tubing set with adhesive flanges to connect to dressing
Patented impregnated foam dressings
Lightweight and silent
Single patient use canisters
Drainage
Percutaneous Locking Loop Pigtail Drainage Catheters & Jackson Pratt Drains
Our Locking loop catheters are used for percutaneous external drainage in various drainage applications, including in the urinary system, for abscess drainage and other applications in the chest/ abdominal cavity. The Jackson-Pratt drains are closed-suction drains used post-operatively to collect fluids from surgical sites.
Drainage Catheters
All our drainage catheters are designed to be placed surgically, laparoscopically, or thoracoscopically, or with the assistance of endoscopy, ultrasound, fluoroscopy or digital radiography.
They have the following uses:
Pleural drainage and lavage
Peritoneal drainage and lavage
Pericardial drainage
Cystostomy tube
Gastrostomy tube
Nephrostomy tube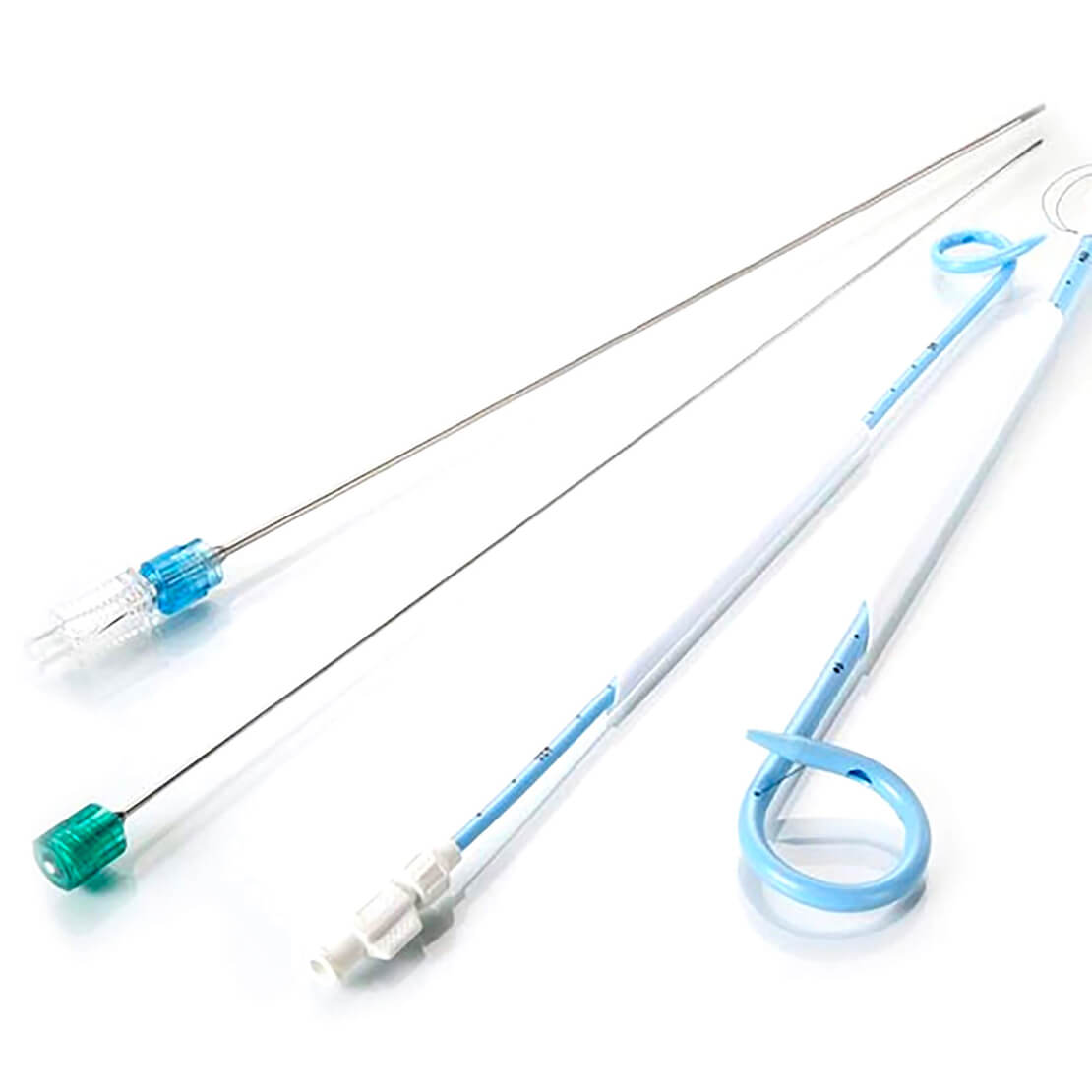 Jackson Pratt Drains
A Jackson-Pratt drain (JP drain) is a closed-suction drain commonly used post-operatively forcollecting fluids from surgical sites. An internal drain connected to a grenade-shaped bulb via plastic tubing provides a closed suction system which takes away fluids.
JP drains can be used when it is necessary to prevent fluid build-up in a closed space, which could otherwise disrupt healing processes or become an infected abscess. They can also be used to evacuate an internal abscess before surgery.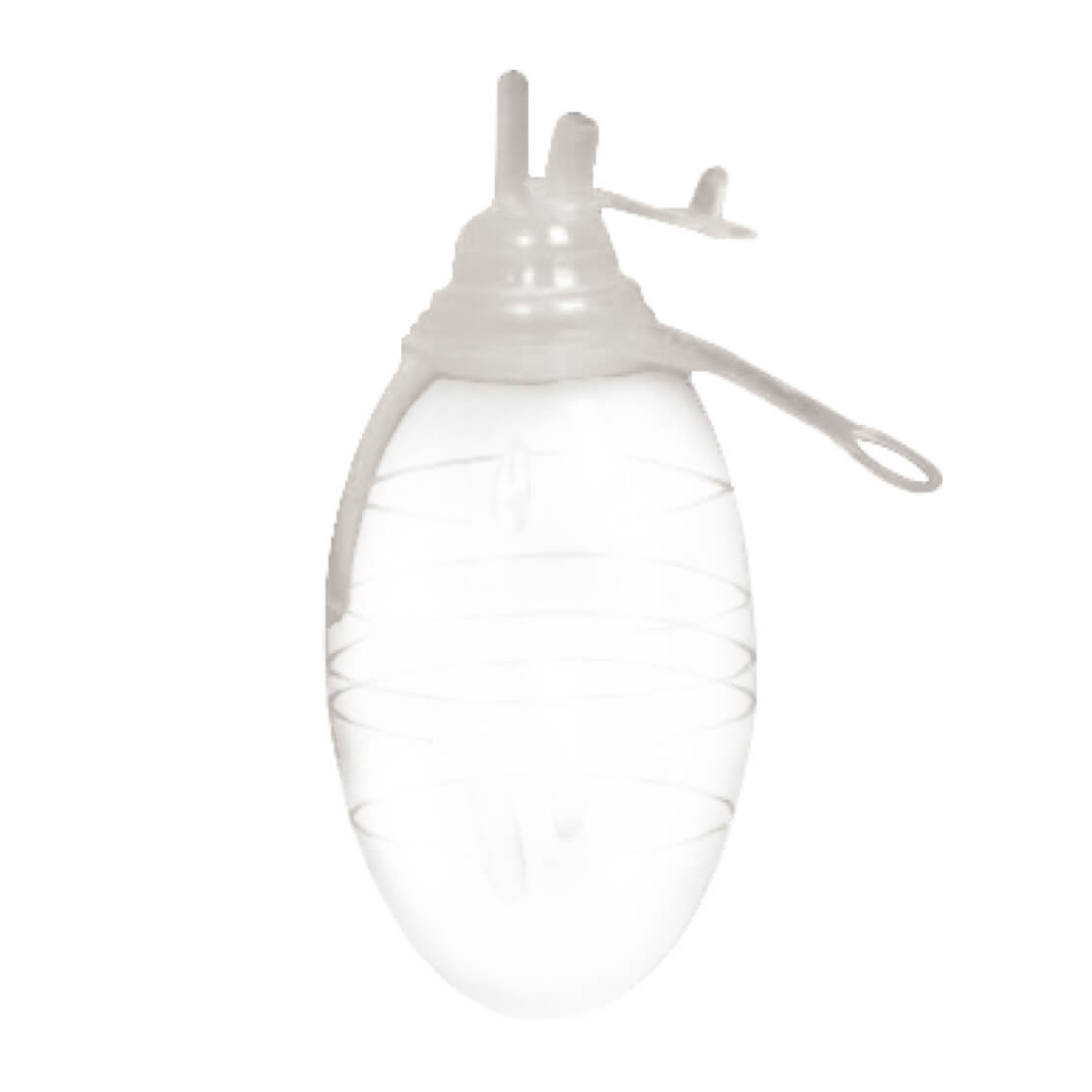 Quick Order
Already know the product code? Quickly add products to your basket...