By popular request, we have now designed and manufactured a smaller, lower profile system to allow easier placement in particular on smaller patients.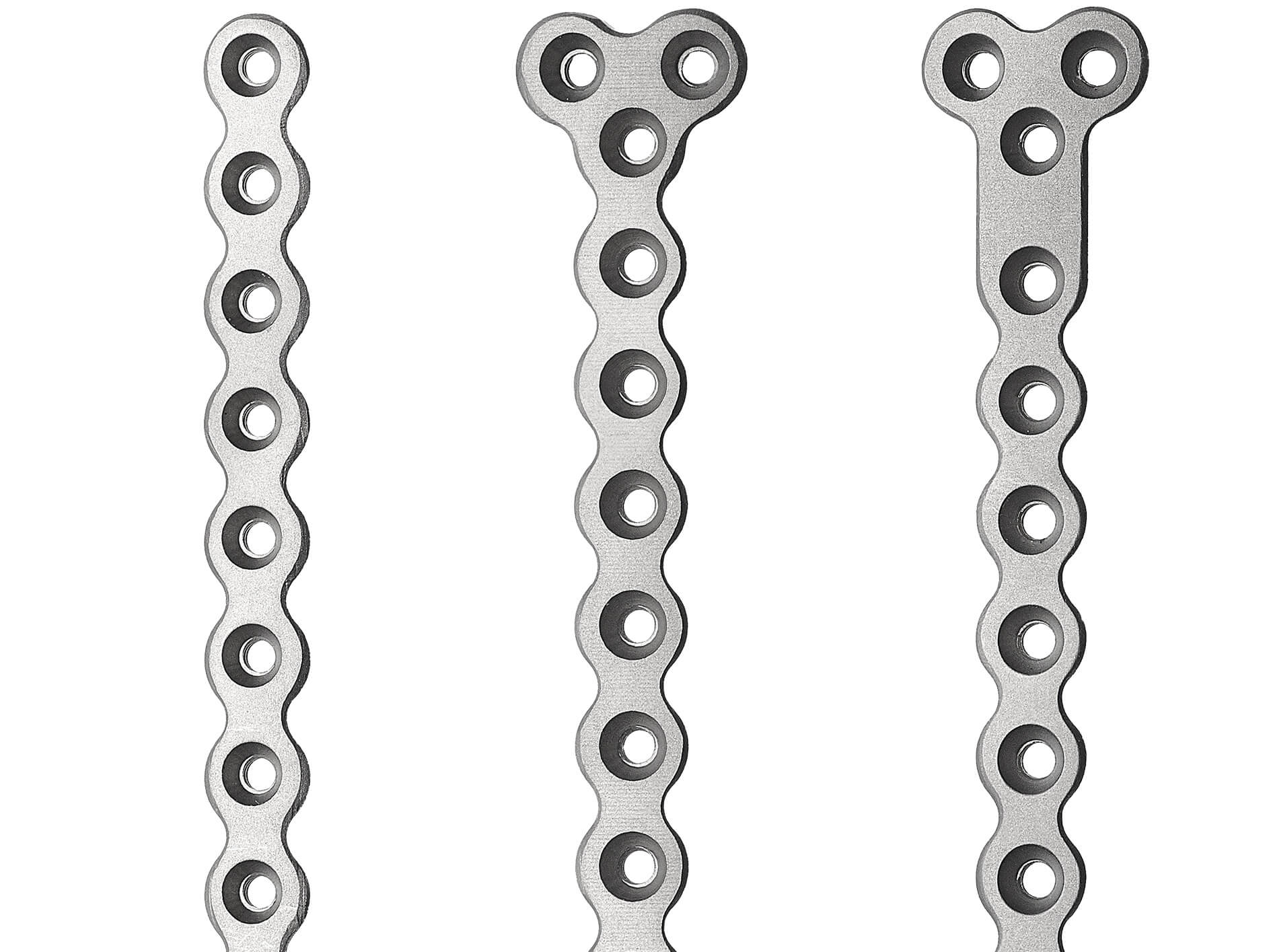 SP
16 hole Straight Plate
EXT-P
17 hole Extended T-Plate
This low profile plating system uses SOP™ technology with titanium alloy plates with dedicated screws and instrument sets.
They have been applied to a wide variety fractures in canines and felines starting at 1.8kg
Available in 3 sizes
All plates can be cut to required size
16 Hole Straight Plate
17 Hole T-Plate
17 Hole Extended T-Plate
Applications
Fractures of the femur
Fractures of the humerus
Fractures of the tibia
Fractures of the antebrachium
Pelvic fractures
Rod - plate constructs
Spinal Fractures
Surgical spine distraction-fusion
Locking Plate
Controlled contouring preserves the integrity of the locking function
Small degrees of bending and twisting of the SOP™-LP is possible and no bending tees are required for this plate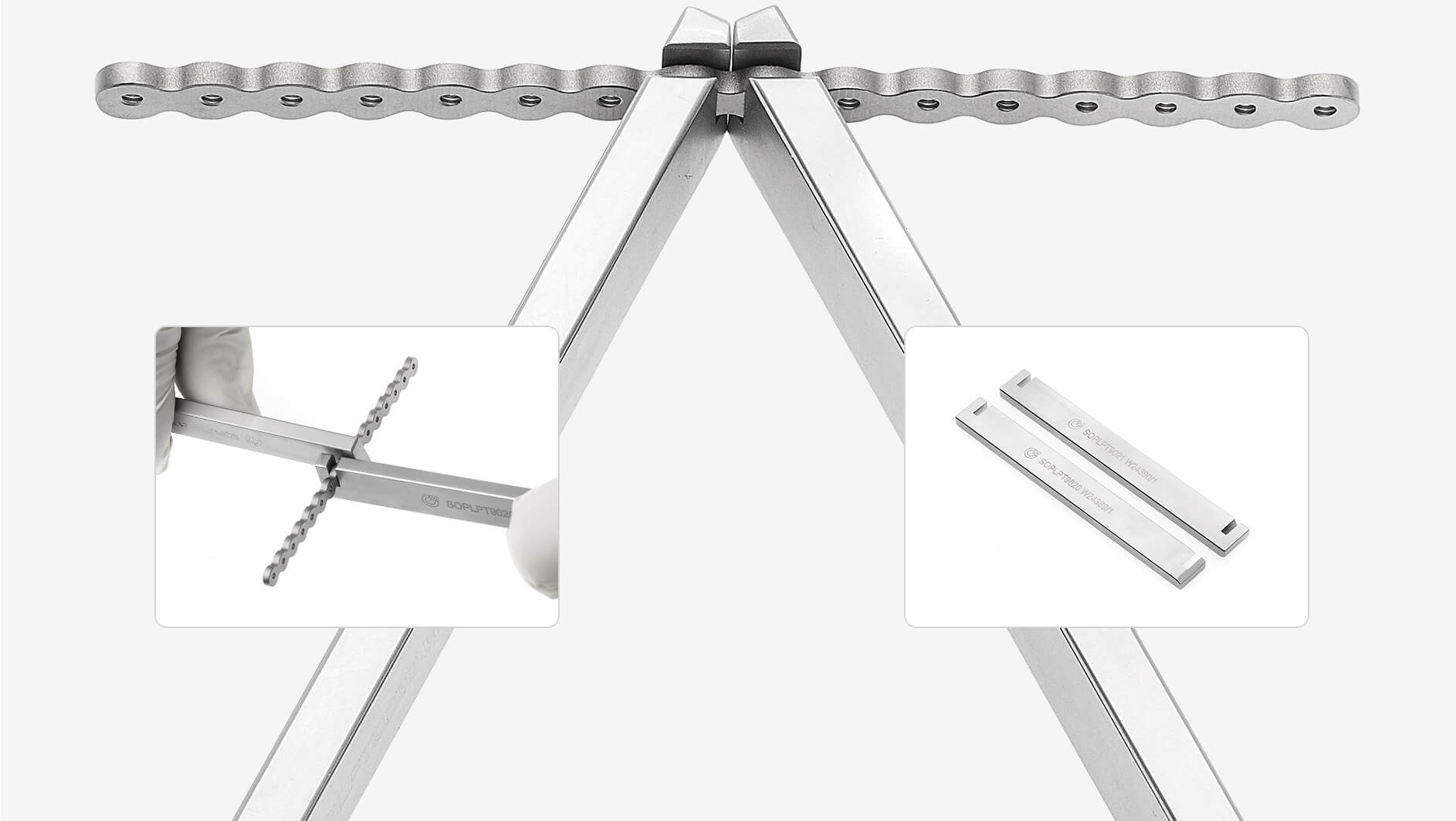 Screws with unique cross driver design
The screw head incorporates a unique cross driver design which utilizes a custom screwdriver which comes as part of the instrument set. This has a small, soft grip handle in order to limit the amount of torque than can be applied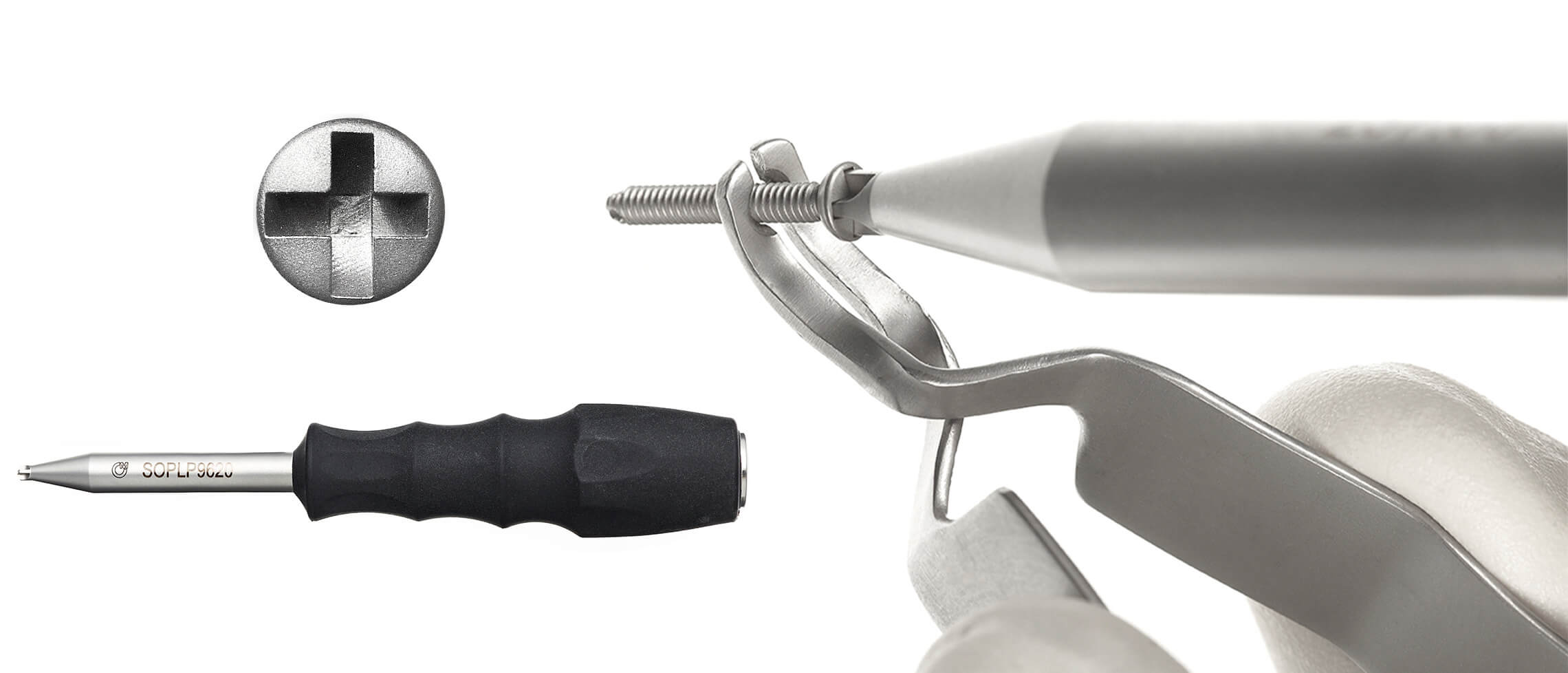 The SOP™- LP plate and screws are made from Ti-A16-4V
Titanium alloys have a high strength to weight ratio when compared to stainless steel which is useful in small patients and titanium alloy is highly biocompatible which again can be useful in minimising infection risk.
Titanium alloys are less stiff and strong when compared to stainless steel but the 2.0mm SOP-LP has been designed to be stiffer than the standard 2.0mm SOP which has been confirmed by computer modelling.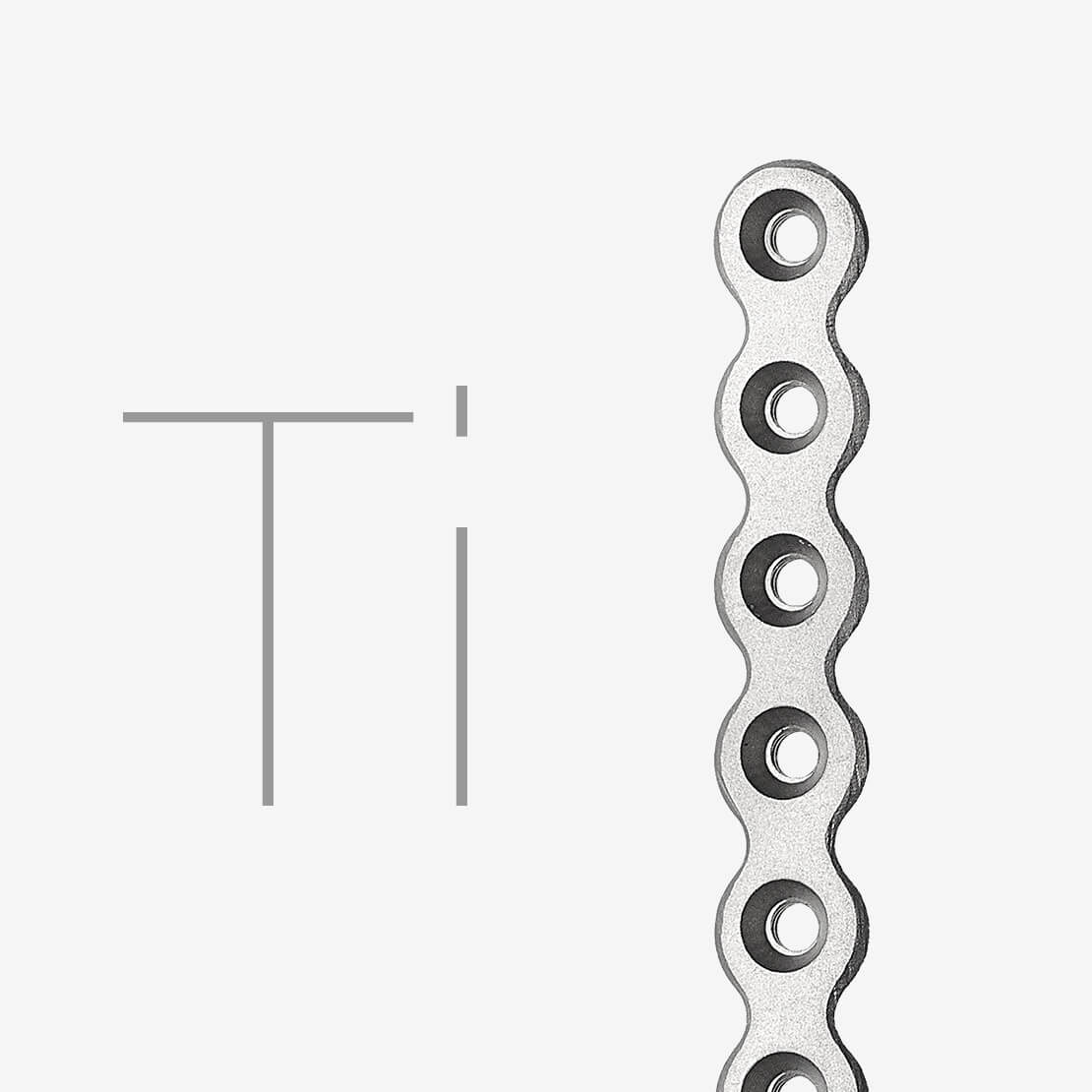 Current canine & feline use cases
The SOP LP system has been applied to a wide variety fractures in canines and felines starting at 1.8kg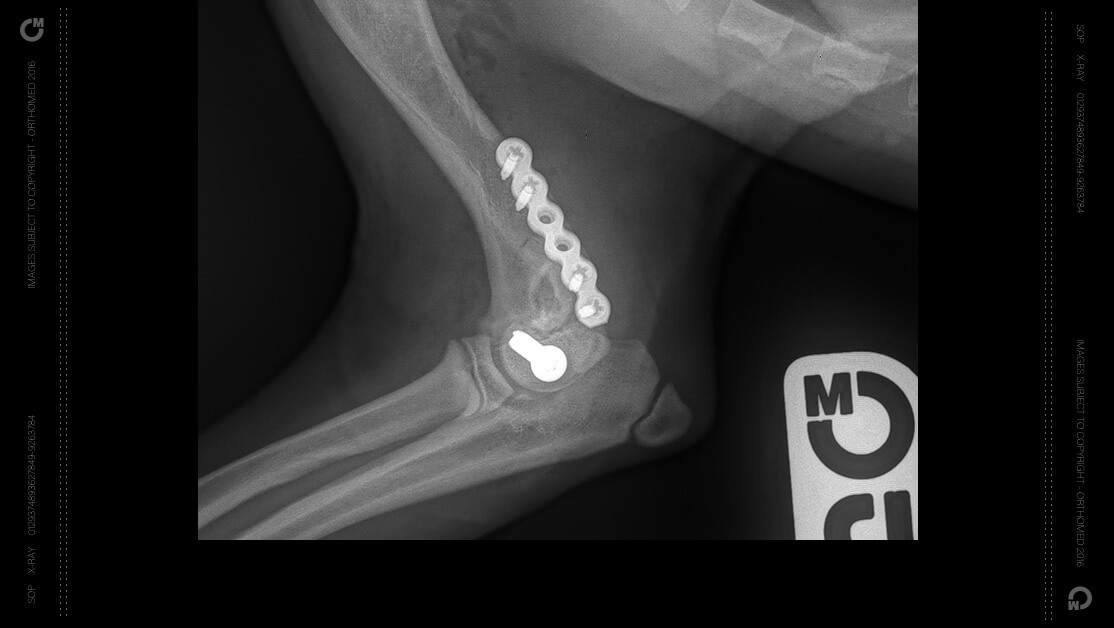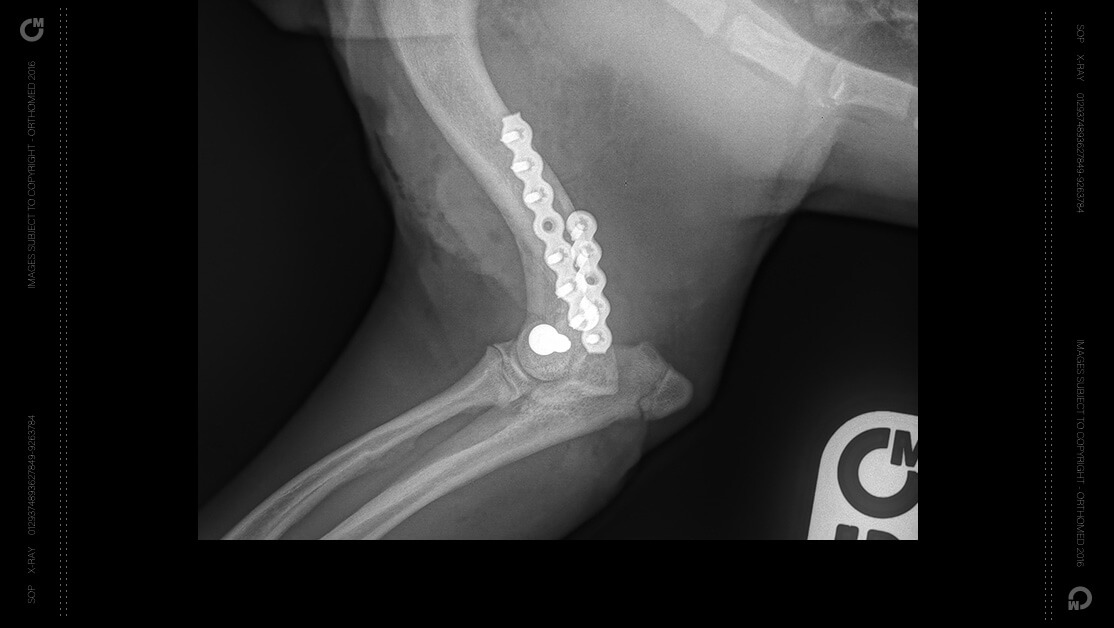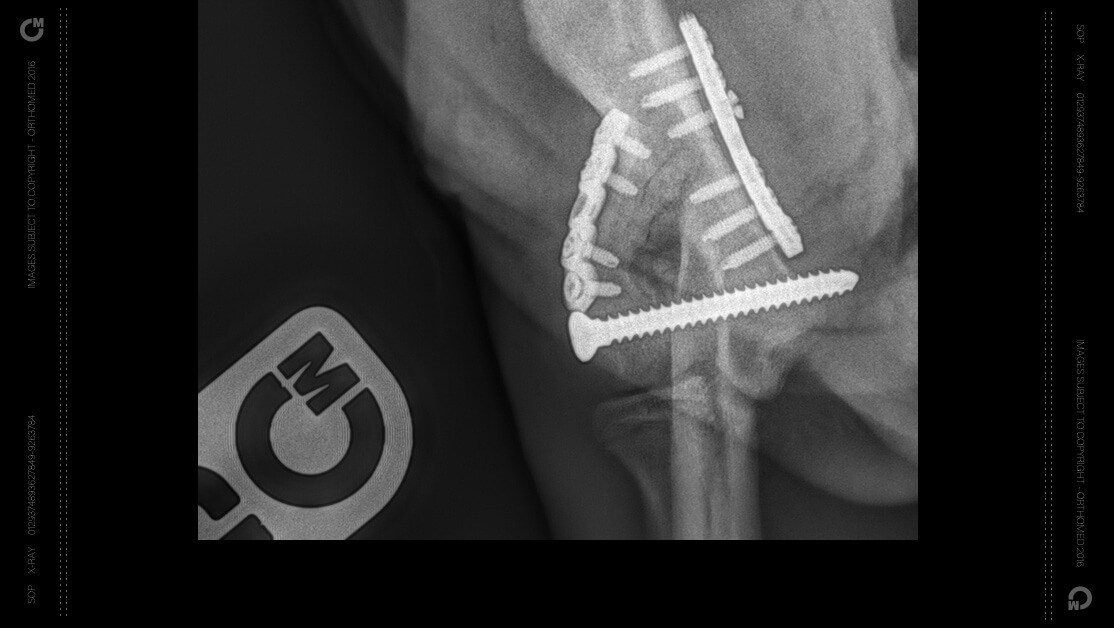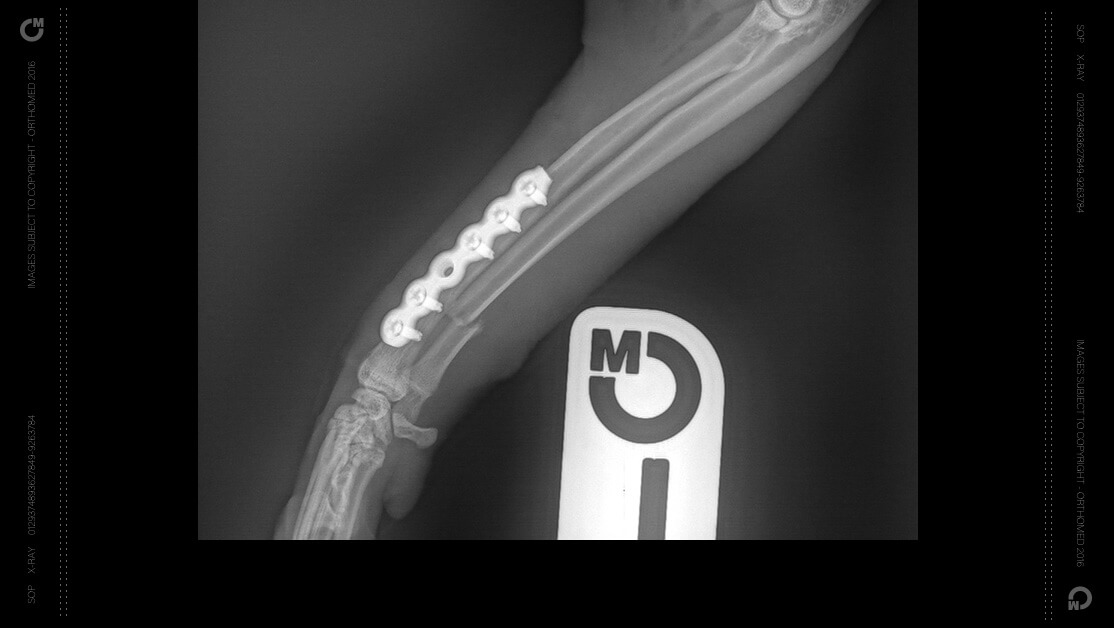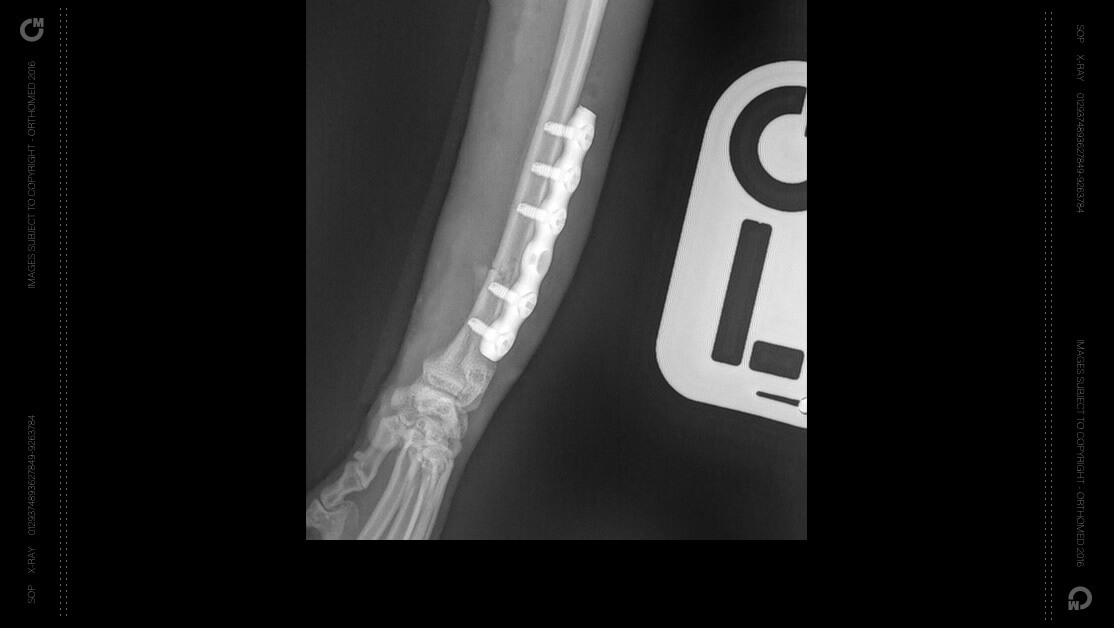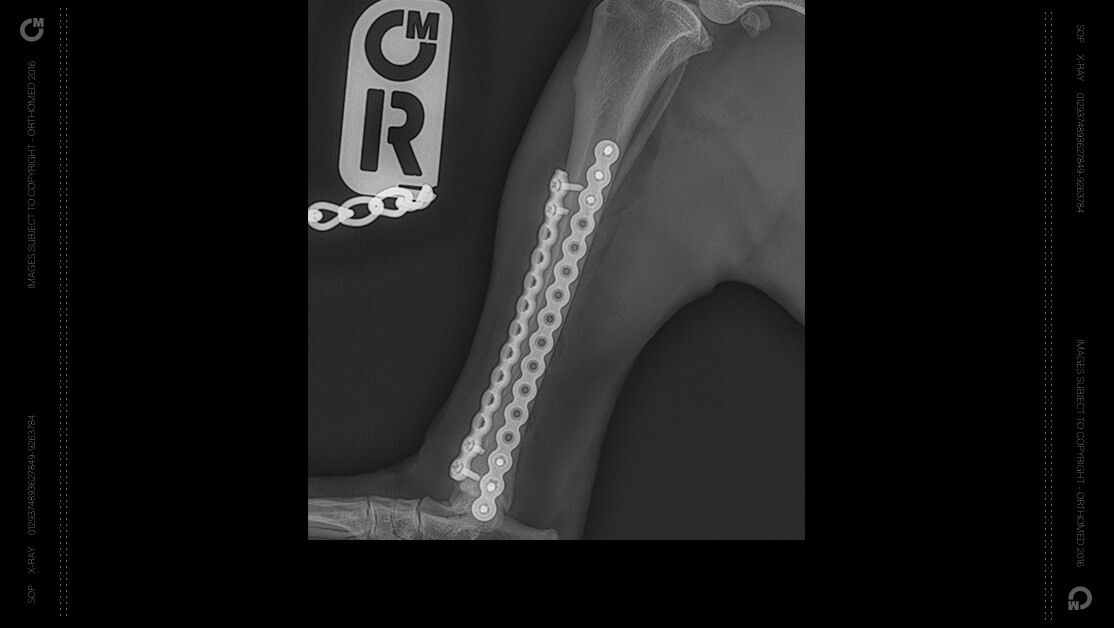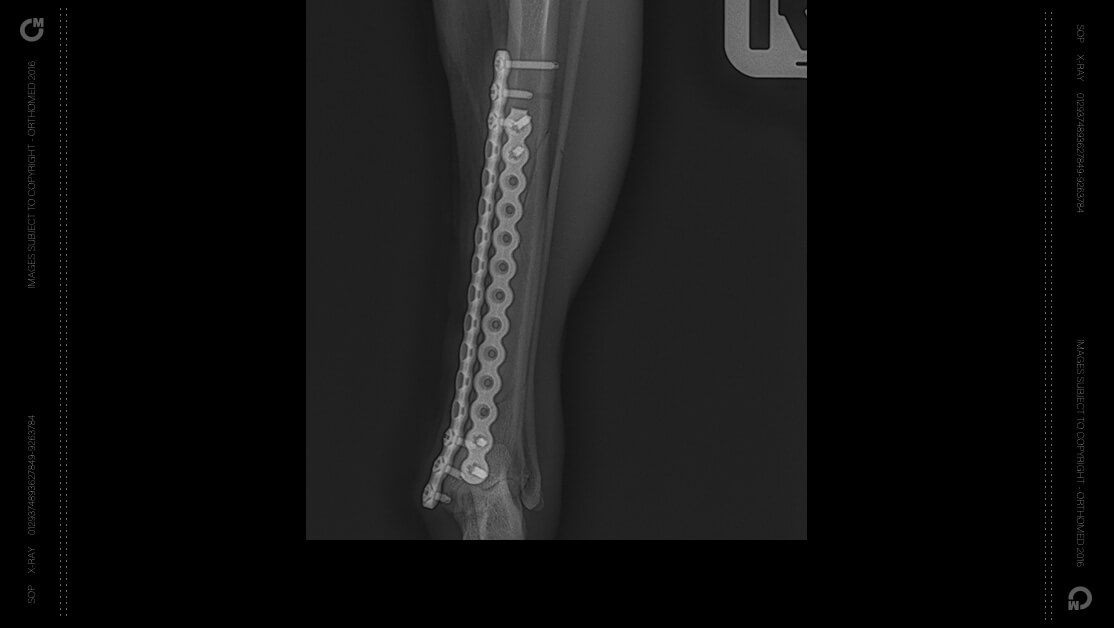 Precision Instruments
Carefully engineered instrument set with dedicate self tapping screws
By working closely with world renowned orthopaedic surgeons, bio-mechanical engineers, and expert material scientists, we have been able to produce a set of instruments & implants that not only break new ground, but are so technically advanced they meet & exceed all medical gold standards for sugical equipment.
Multiple size plates that can be cut to the required size
The titanium plates are available in 2.0mm, with three variations:
Straight
T-Plate and
Extended T-Plate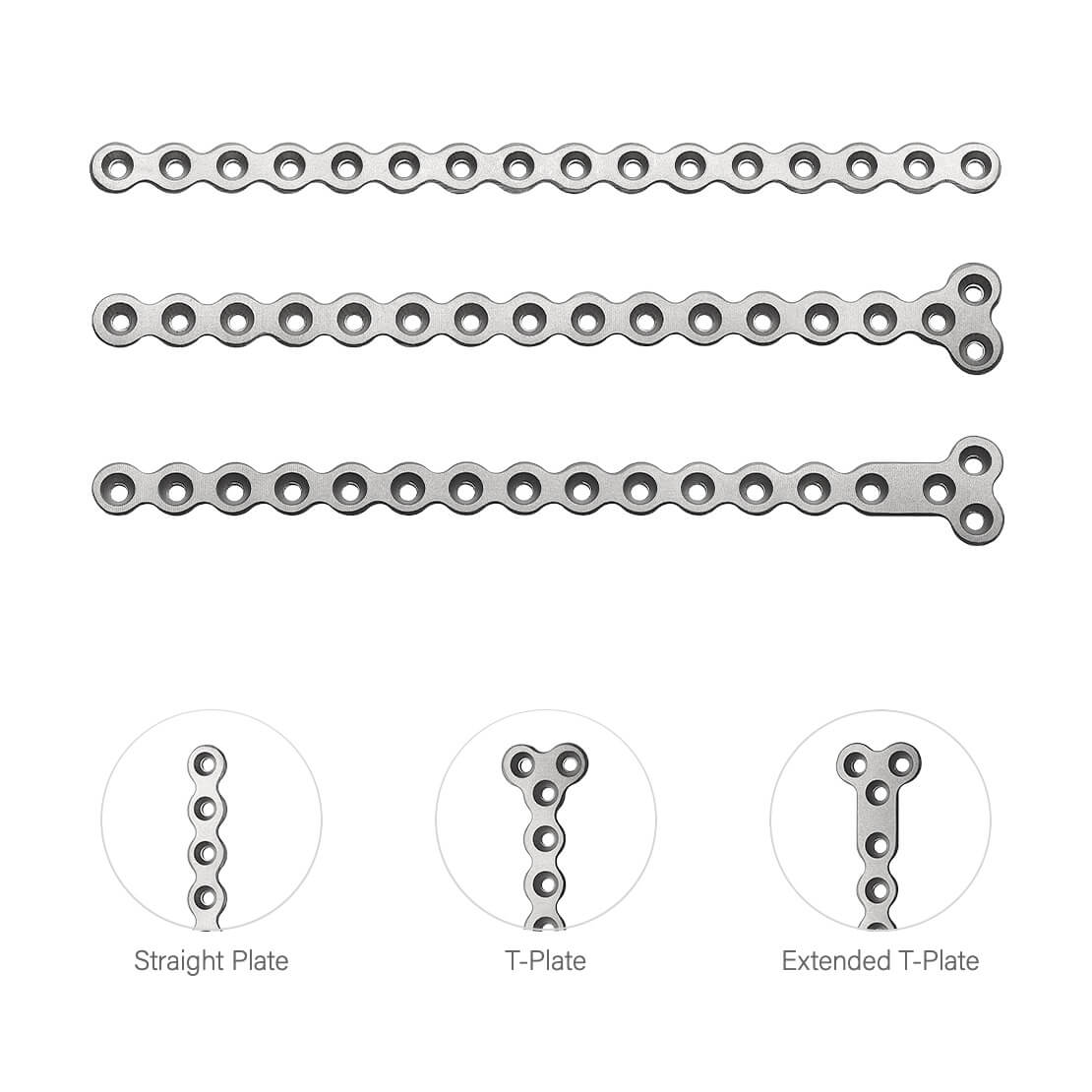 Unique custom made screwdriver & screws to limit torque
Unique custom-made screwdriver with dedicated screws with unique screw head technology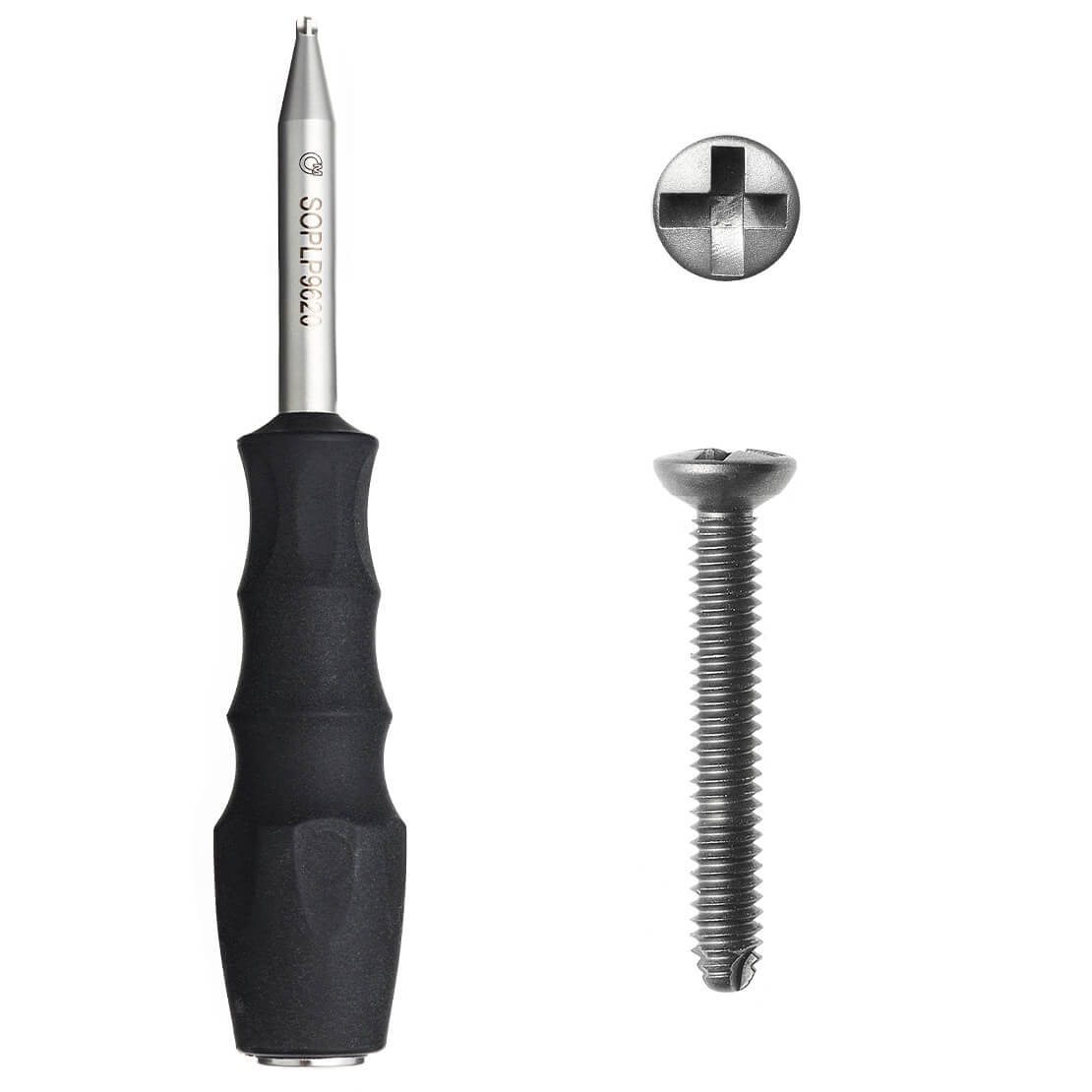 Accurate perpendicular drilling and tapping
Alignment pins are used which screw into the plate. These can be used to help the surgeon ensure the drill guide and therefore the drill bit is perpendicular to the plate.
2.0mm starter kit
The lightweight, durable cases have been machined to hold each instrument securely in place.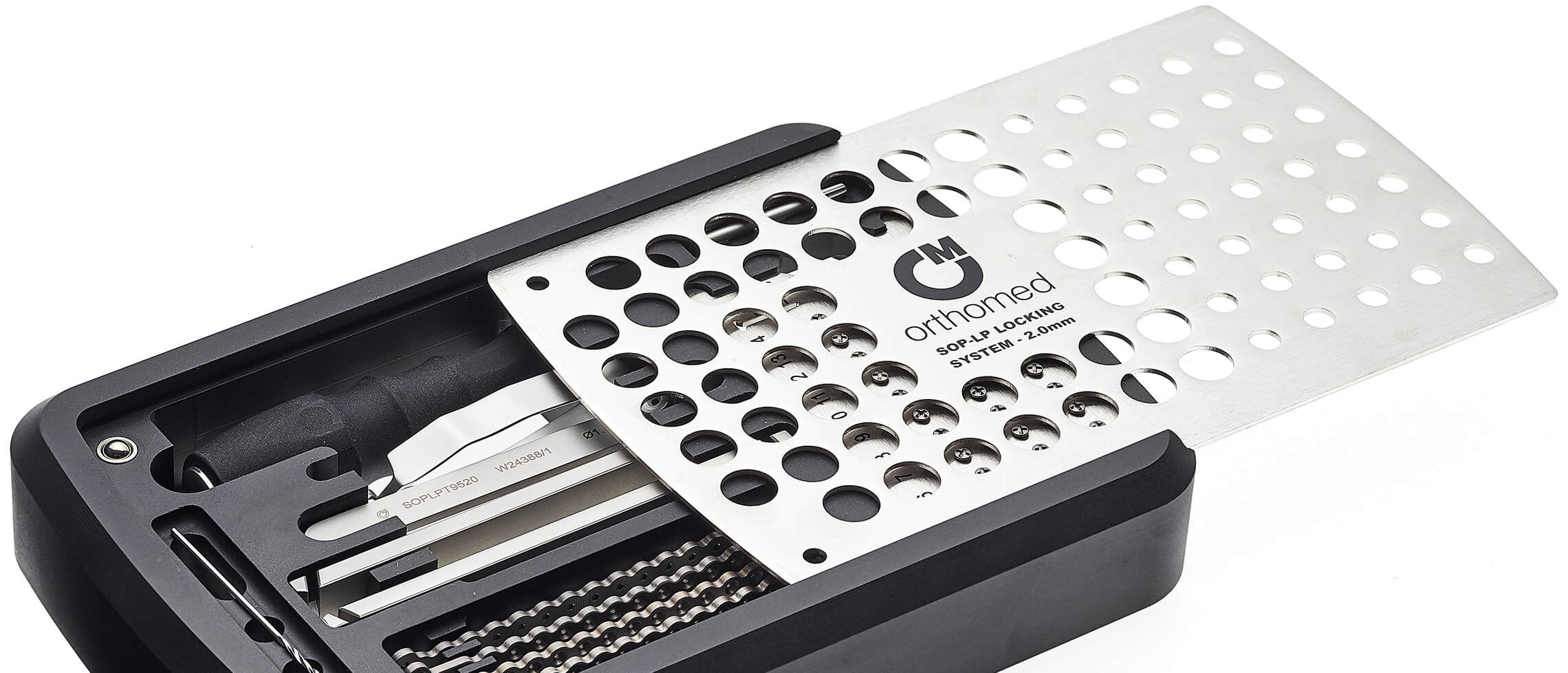 Workshops & Resources
We're by your side every step of the way
Every customer is guaranteed a level of support which will enable them to achieve the best outcomes using the implants and instruments that they have purchased.
SOP™ Workshops
We run a full day fracture repair workshop using the SOP™ locking plate system, ideal for surgeons who are competent in basic fracture management and internal plating.
This workshop is perfect for surgeons who are wanting to become more experienced in locking plate mechanics, versatility and case selection on a wide variety of applications.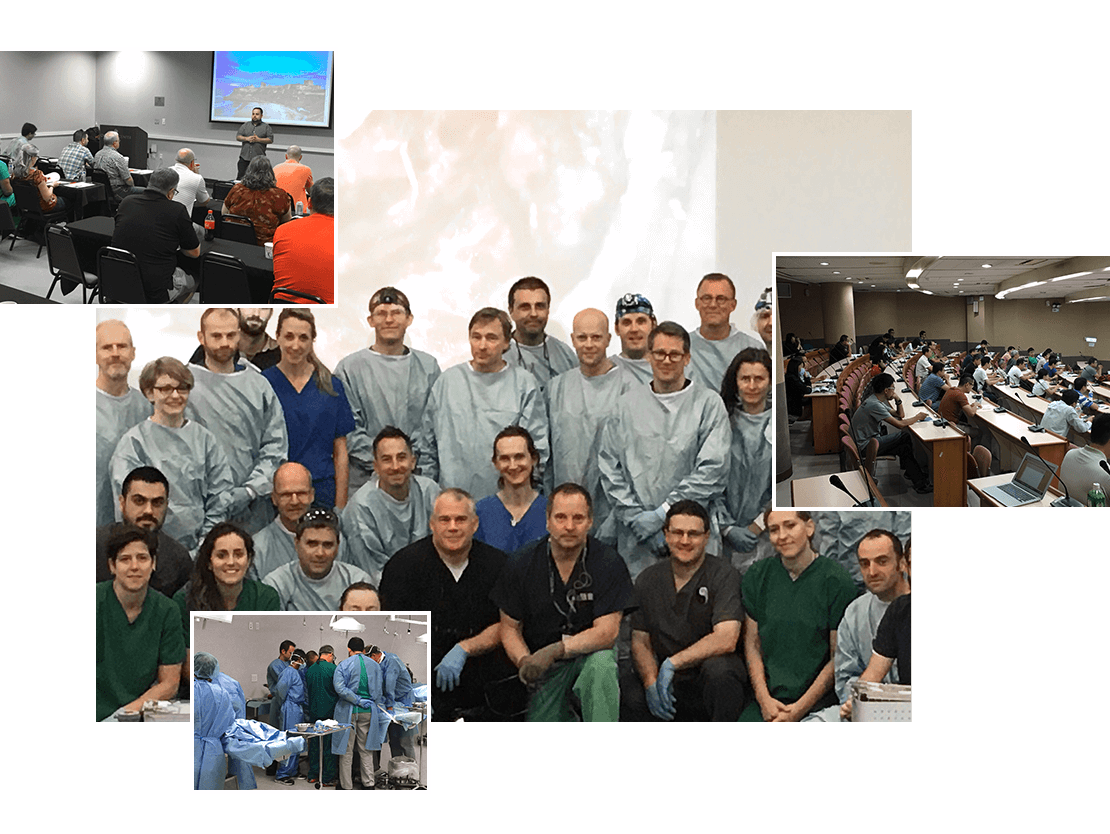 Additional Resources
As well as providing workshops for our products we also have a selection of resources available to our customers such as user guides, videos, case studies and templates.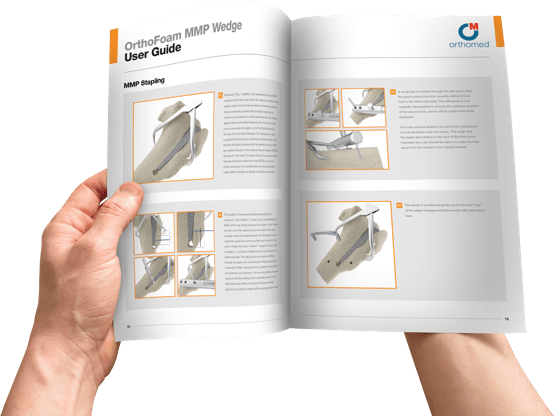 Quick Order
Already know the product code? Quickly add products to your basket...